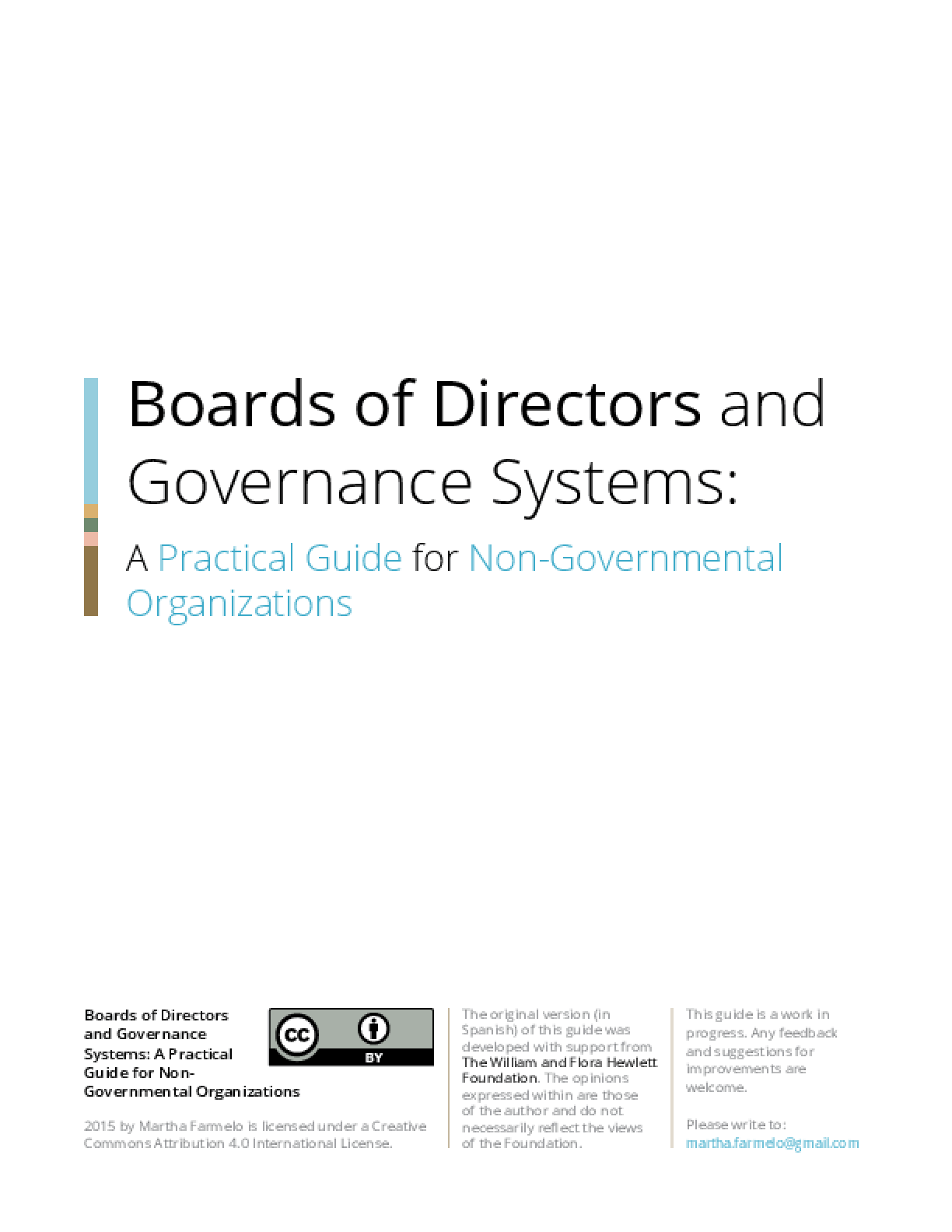 Adicionar aos "Meus Favoritos"
Download · 1 MB
594 downloads · 816 visualizações
Boards of Directors and Governance Systems: A Practical Guide for Non-Governmental Organizations
This guide was originally released in Spanish in 2014, as a practical tool for strengthening boards of directors of non-governmental organizations (NGOs) in Latin America. It was born out of a fruitless search and recurring need for culturally and linguistically adapted tools on board development for Latin American organizations. In many cases in the region, board development of civil society organizations is still quite incipient and looks entirely different than in the United States, Western Europe and other contexts. The original version was written mindful of the reality of Latin American organizations, drawing on the successful experiences of some, and the needs and challenges they have identified.
Shortly after its release, we began to receive requests for a version in English. After conversations with colleagues in other regions, we understood that the approach and tools might be useful for organizations in other parts of the world.
Organizações responsáveis