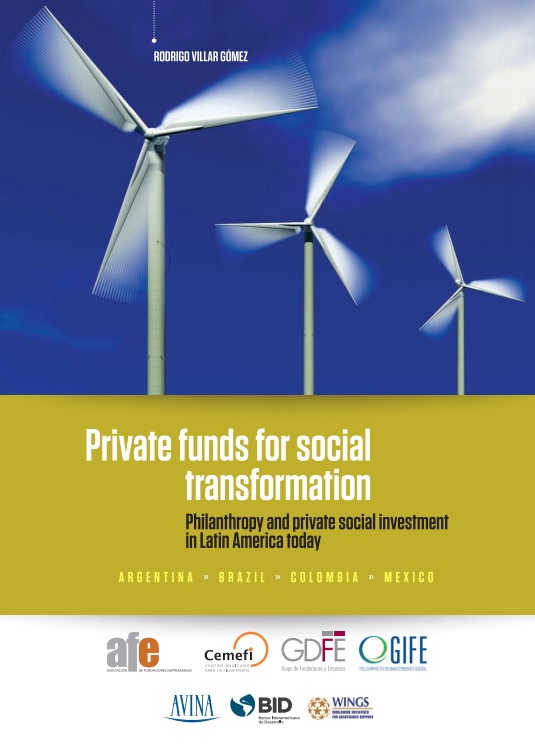 Adicionar aos "Meus Favoritos"
Download · 2 MB
683 downloads · 935 visualizações
Private Funds for Social Transformation: Philanthropy and Private Social Investment in Latin America Today
This study is the result of a joint initiative between four associations of foundations in Latin America: the Group of Foundations and Corporations in Argentina (GDFE); the Group of Institutes, Foundations and Corporations of Brazil (GIFE); the Association of Corporate and Family Foundation of Colombia (AFE), and the Mexican Center for Philanthropy (Cemefi). These organizations, with the help of the Avina Foundation and Avina Americas, the Inter-American Development Bank (BID) and the Worldwide Initiatives for Grantmaker Support (WINGS), collaborated on an analysis about the trends and challenges facing philanthropy and private social institutional investment in the region, and identify opportunities to increase the number of initiatives and improve its impact.
Organizações responsáveis
Direitos autorais
Copyright 2015 Asociación de Fundaciones Empresariales (AFE), Centro Mexicano para la Filantropía (Cemefi), Grupo de Fundaciones y Empresas (GDFE), Grupo de Institutos Fundações e Empresas (GIFE).