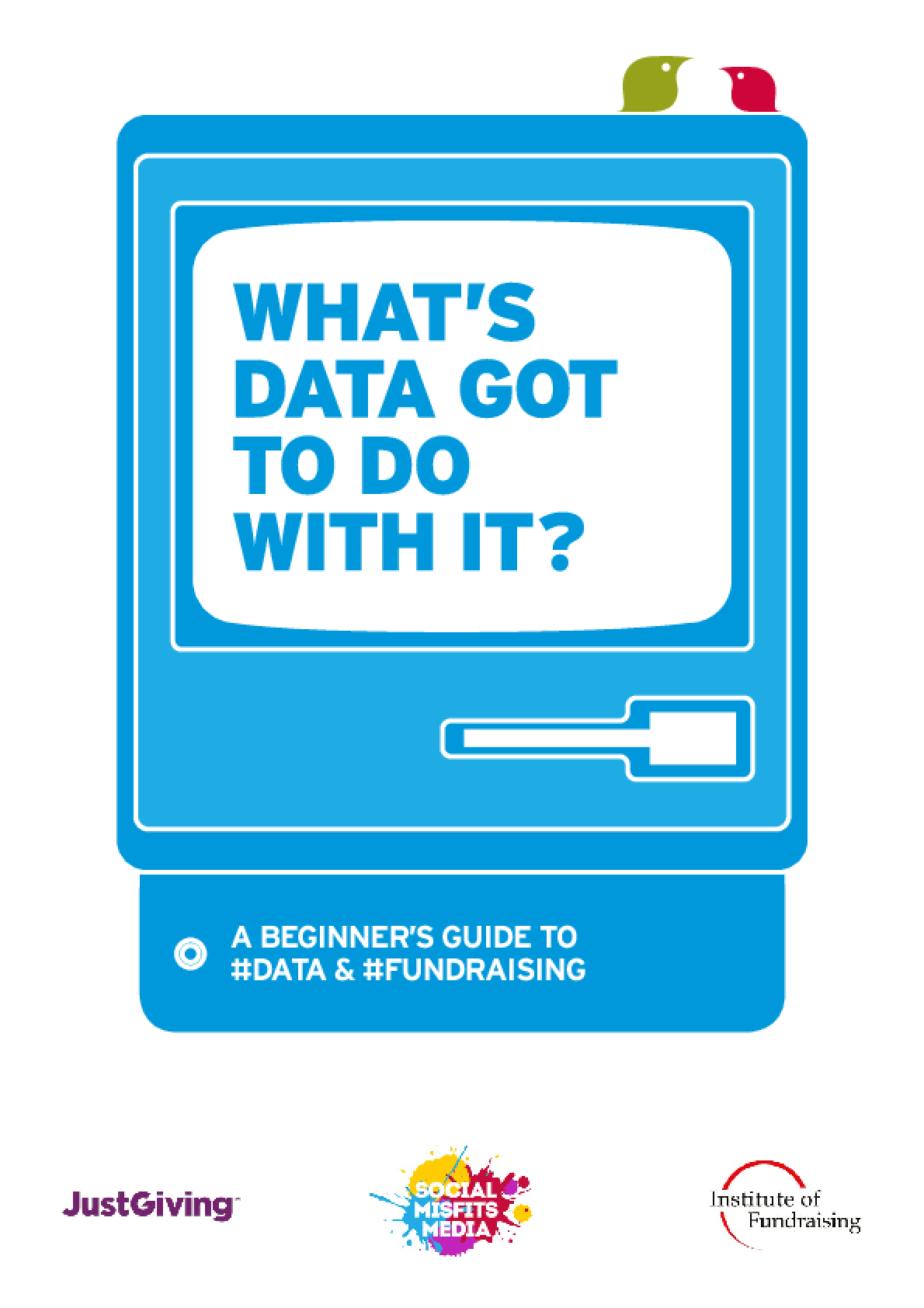 Adicionar aos "Meus Favoritos"
Download · 852 KB
616 downloads · 927 visualizações
What's Data Got To Do With It?
For fundraisers, the increasing availability of data enables us to understand our donors more than ever before. It also helps us build stronger, longer lasting relationships and ultimately increase our revenue, thus, allowing our organisations to better achieve their social or environmental missions.
'What's Data Got To Do With It?' can help guide you through the process of using data strategically as part of your fundraising strategy. We outline four steps to using data to better understand your supporters, raise more money and further your charitable goals.
Organizações responsáveis
Direitos autorais
Copyright 2015 Institute of Fundraising, Just Giving, Social Misfits Media.