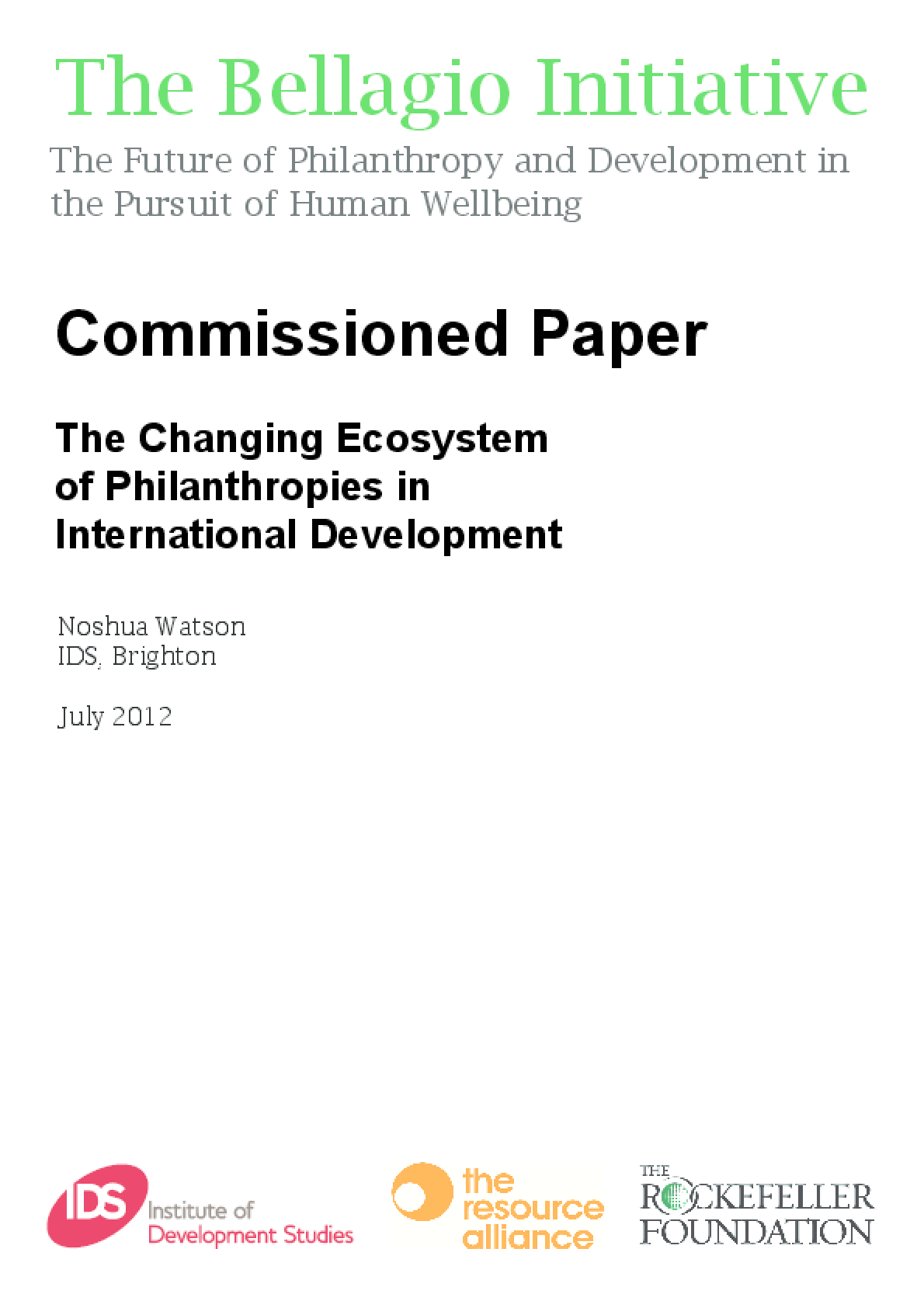 Adicionar aos "Meus Favoritos"
Download · 640 KB
639 downloads · 972 visualizações
The Changing Ecosystem of Philanthropies in International Development
A study indicating that the changes in the ecosystem of philanthropies in international development are the result of adaptation to global pressures that independently influence international development practices and philanthropic practice, combined with local practices. These global pressures come from a number of sources: increasing economic inequality that comes with increasing economic growth; a shift to more holistic ideas of development; a decrease in government and bilateral aid from traditional donor countries; and the emergence of aid funding and transfer of development practices from the BRICS countries.
Organizações responsáveis
Direitos autorais
Copyright 2012 Institute of Development Studies, Resource Alliance, Rockefeller Foundation.