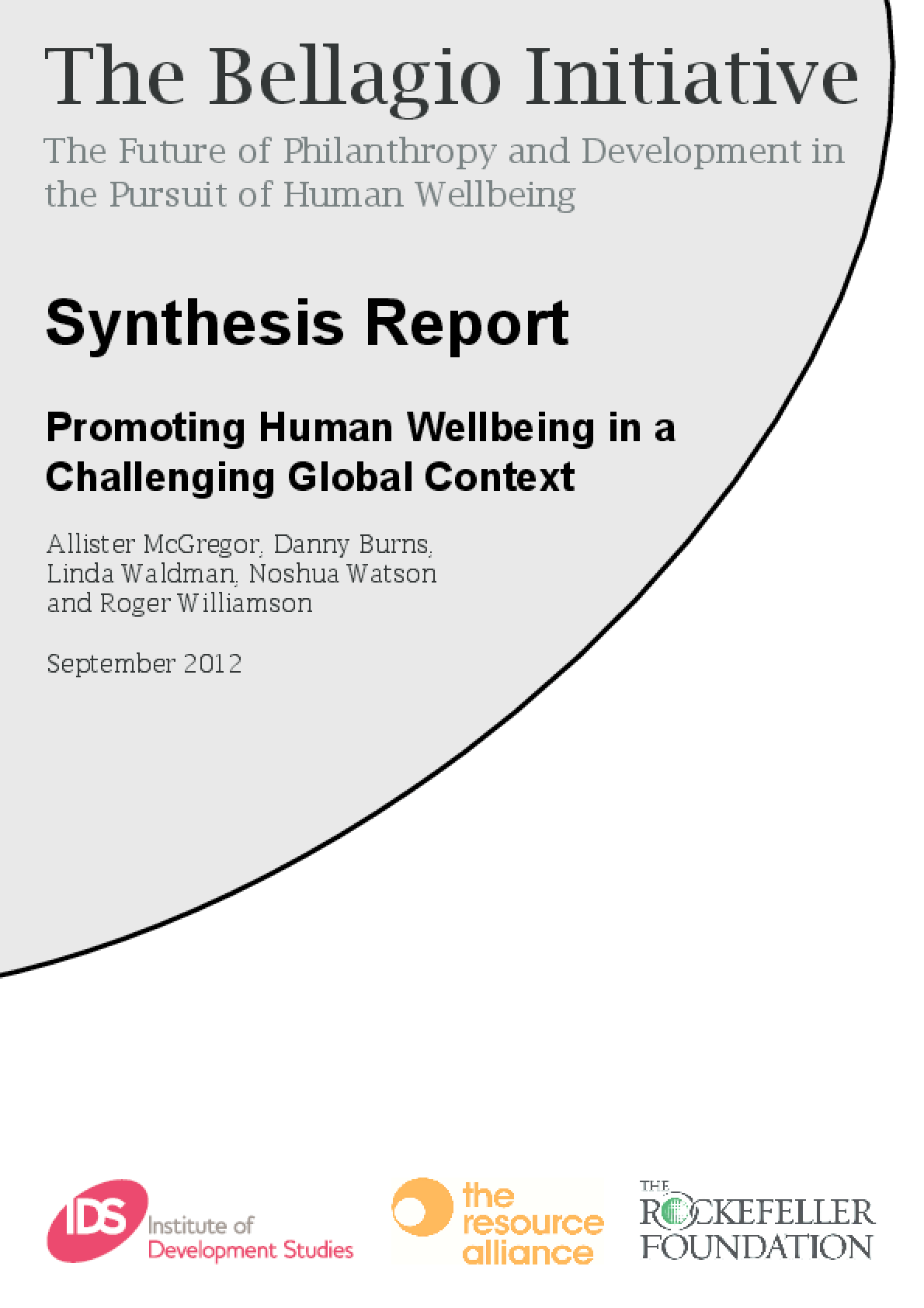 Adicionar aos "Meus Favoritos"
Download · 2 MB
636 downloads · 782 visualizações
The Future of International Development and Philanthropy: Promoting Human Wellbeing in a Challenging Global Context
This report provides an analysis of the insights offered by the Bellagio Initiative, a global deliberative process implemented by the Institute of Development Studies, Resource Alliance and the Rockefeller Foundation over a period of six months in 2011.
The Bellagio Initiative was a process of deliberation about how to meet the challenges to and seize the opportunities for protecting and promoting human wellbeing in the twenty-first century. It consisted of a series of global events that engaged a wide range of policymakers, academics and practitioners from international development and philanthropy.
There were three components to the Bellagio Initiative:
1. A series of Commissioned Papers that explored key challenges and opportunities for international development and philanthropy organisations;
2. Global Dialogue meetings attended by a wide spectrum of participants at a range of locations worldwide;
3. A two-week Summit held at the Rockefeller Foundation conference centre in Bellagio, Italy, in November 2011.
This report reviews and analyses the key messages from all three of these components before providing a synthesis of the main observations and recommendations in its conclusion.
Organizações responsáveis
Direitos autorais
Copyright 2012 Institute of Development Studies, Resource Alliance, Rockefeller Foundation.