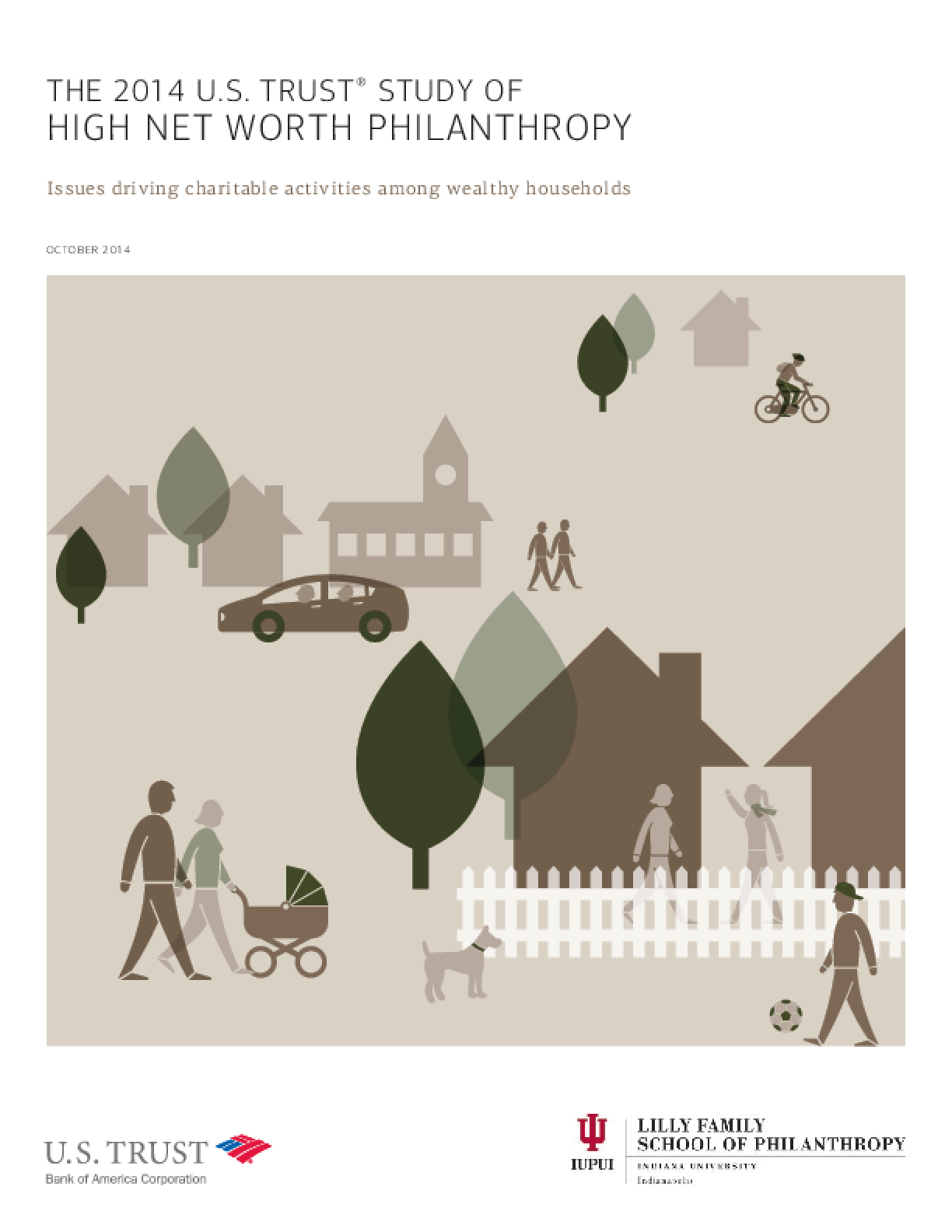 Adicionar aos "Meus Favoritos"
Download · 1 MB
765 downloads · 787 visualizações
The 2014 U.S. Trust Study Of High Net Worth Philanthropy
The 2014 U.S. Trust Study of High Net Worth Philanthropy examines the giving patterns, priorities and attitudes of America's wealthiest households for the year 2013. This latest research study is the fifth in this series of studies, and was once again written and researched by the Indiana University Lilly Family School of Philanthropy in partnership with U.S. Trust. This study is a continuation of the 2006, 2008, 2010 and 2012 reports.
Organizações responsáveis
Direitos autorais
Copyright U.S. Trust 2014