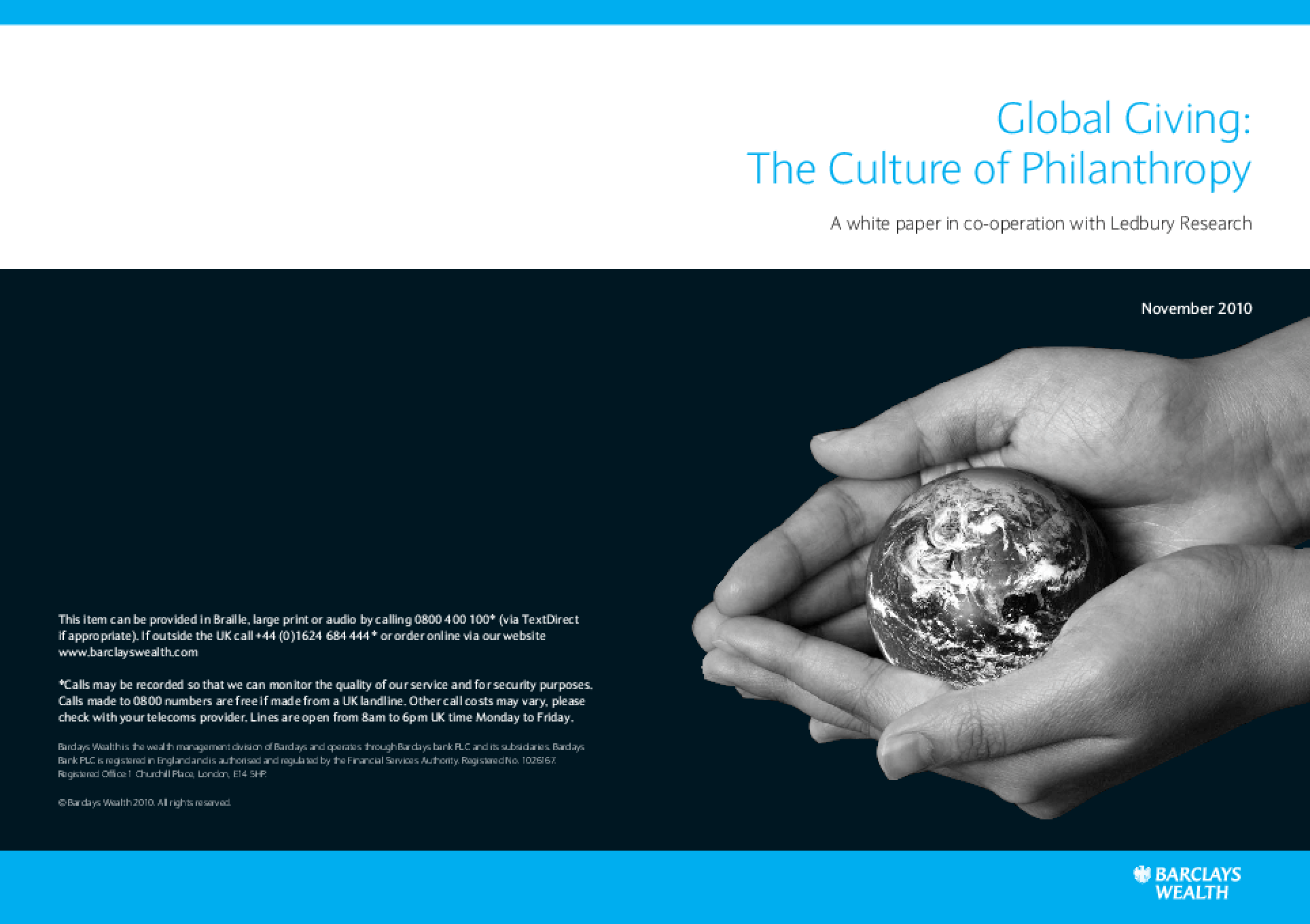 Adicionar aos "Meus Favoritos"
Download · 257 KB
699 downloads · 1077 visualizações
Global Giving: The Culture of Philanthropy
The role of the wealthy in philanthropic giving is well documented and is likely to become increasingly influential, particularly in an age of spending cuts. The good news is that philanthropy across the world amongst high net worth individuals looks set to increase, with individuals looking likely to donate more, in terms of both money and time.
This study plots these attitudes towards giving on an international basis, providing the first snapshot into philanthropy globally. Based on a 2010 study of 2,000 millionaires across the world, it uncovers key differences in behaviour, the attitudes driving the wealthy to give in some of the twenty countries around the world, and the emerging trends in international philanthropy amongst high net worth donors.
Organizações responsáveis
Direitos autorais
Copyright 2010 Barclays Wealth.