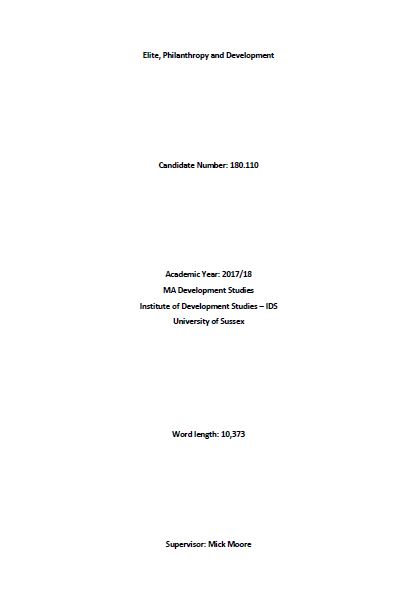 Adicionar aos "Meus Favoritos"
Download · 710 KB
570 downloads · 776 visualizações
Elite, Philanthropy and Development
Elite philanthropy is a relevant research topic as it explores nuances of an under studied field. This research reviews Brazilian and U.S. literature on the topic, aiming at framing its profile and using interviews to narrow it down to the context of elite philanthropy in Brazil. It aims to identify issues regarding the engagement of high net worth individuals in Brazilian philanthropy, and its outcome is that major donors have a significant potential to contribute more effectively to the philanthropic sector in general. Nonprofits could benefit from a more constructive relationship with major funders, which would positively impact a wide range of elements surrounding philanthropy.
Organizações responsáveis
Direitos autorais
Copyright University of Sussex 2018