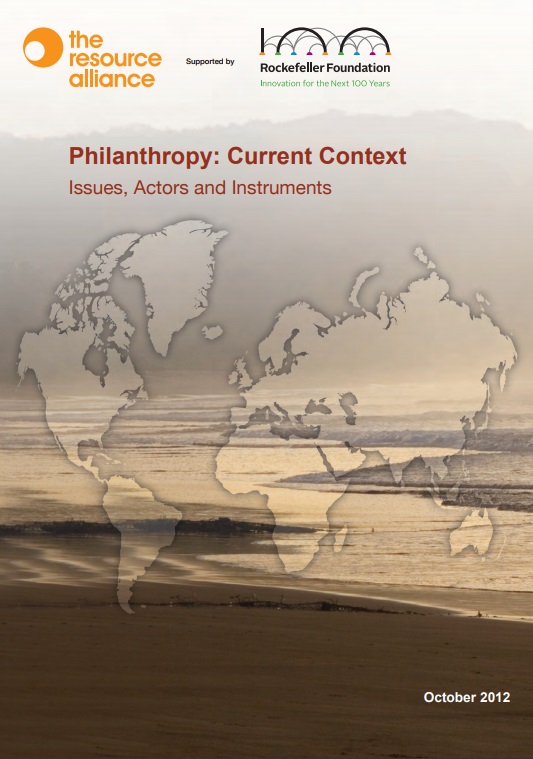 Adicionar aos "Meus Favoritos"
Download · 6 MB
576 downloads · 792 visualizações
Philanthropy: Current Context – Issues, Actors and Instruments
This report attempts to provide an overview of philanthropy and the 'philanthropic ecosystem' that has evolved over the recent decade. Special focus of the report is on international development philanthropy.
It is relatively broad in scope and aims to be of use for all practitioners in the fundraising and philanthropy field. However, it cannot claim to be exhaustive and to cover each one of the examined topics sufficiently. Its aim is to raise questions and provide a basis for discussion first and foremost.
The special focus on international development philanthropy brings certain challenges with it, as it is a topic that is not easily summarised in a couple of bullet points and conflicting opinions are as present as in any discussion that deals with the interaction of the developed and developing world, and especially the emancipation of the developing world from the 'North'.
Organizações responsáveis
Direitos autorais
Copyright 2012 Resource Alliance, the Rockefeller Foundation and the Institute of Development Studies (IDS).