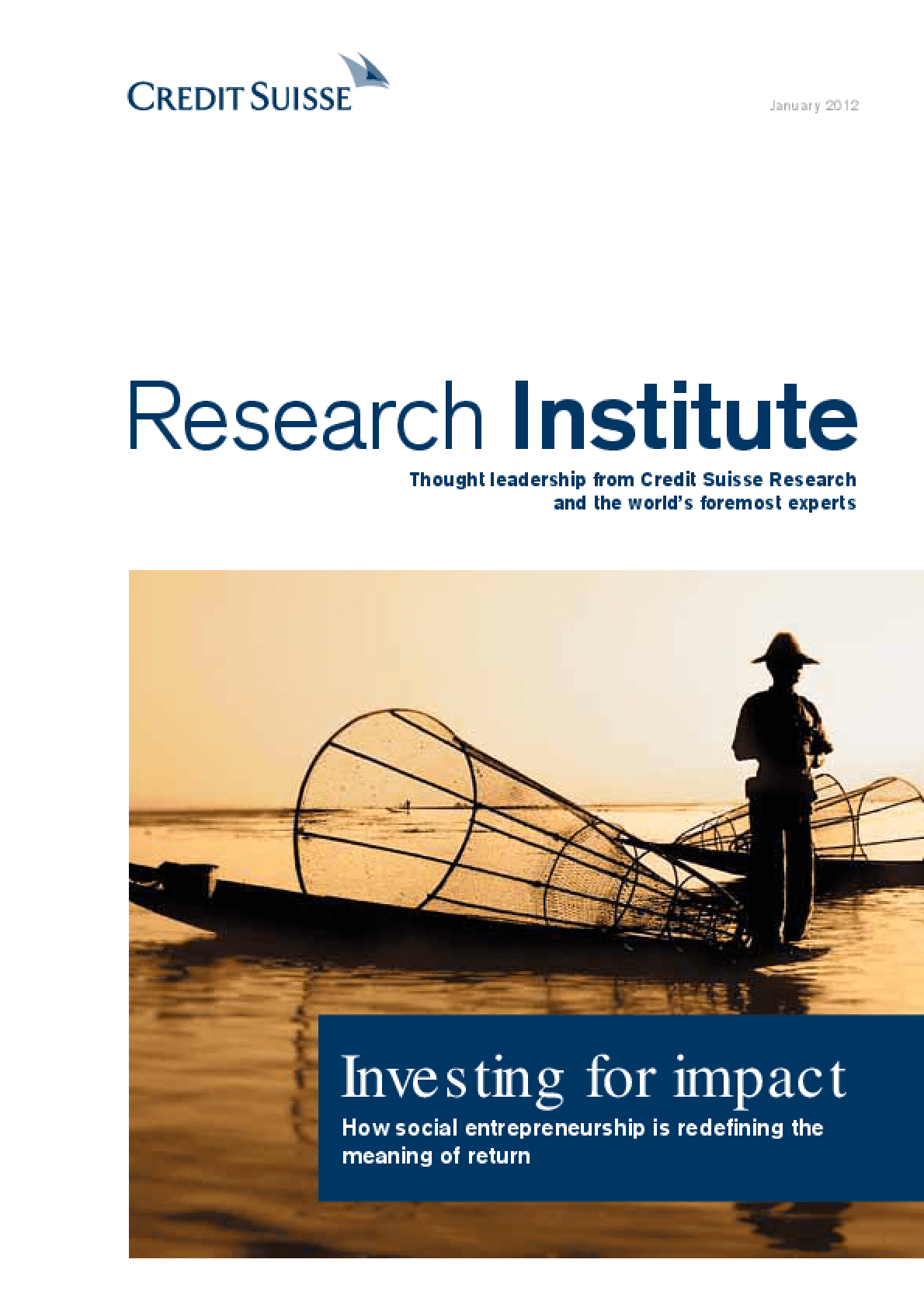 Adicionar aos "Meus Favoritos"
Download · 3 MB
608 downloads · 1076 visualizações
Investing for Impact: How Social Entrepreneurship is Redefining the Meaning of Return
Today, more investors and entrepreneurs than ever are proactively investing their capital in solutions designed to generate a positive social or environmental impact, while also having the potential for some financial return. A standard impact investment structure today will invest in enterprises that provide self-sustaining solutions to social problems, such as access to clean water, improved healthcare, or the provision of clean energy. Investing in these organizations provides a direct and significant impact for those in poverty, and in many cases also offers a financial return. The potential of growing efforts to deliver entrepreneurial solutions to global problems is bigger than ever before – as are the opportunities to channel private capital toward social and environmental issues.
Organizações responsáveis
Direitos autorais
Copyright 2012 Credit Suisse AG Research Institute, and Schwab Foundation for Social Entrepreneurship.