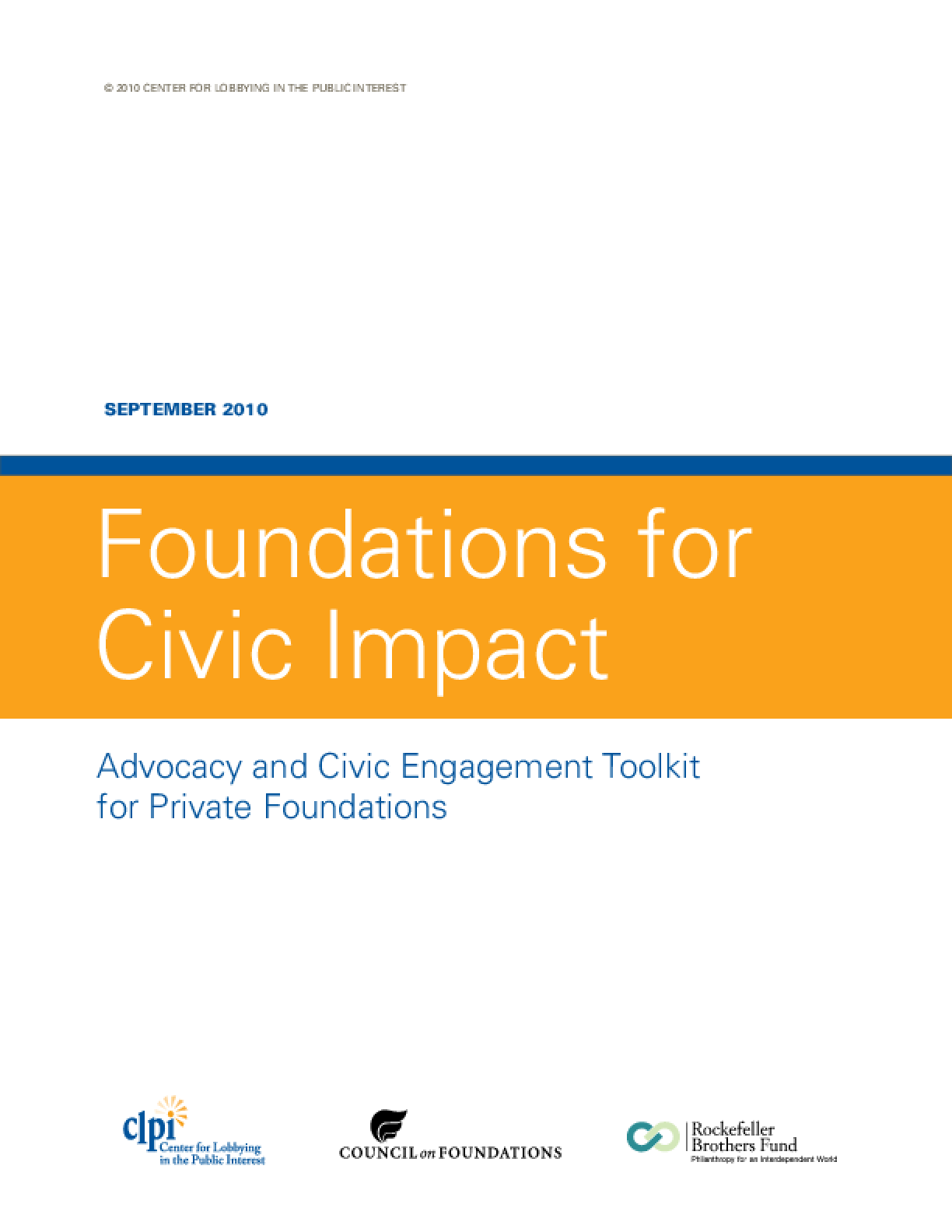 Adicionar aos "Meus Favoritos"
Download · 2 MB
591 downloads · 994 visualizações
Foundations for Civic Impact: Advocacy and Civic Engagement Toolkit for Private Foundations
Offers guidance for private foundations on supporting grantees' policy and civic engagement activities, including rationale, rules for private foundations as grantmakers and as advocates, sample grantmaking materials, success stories, and resources.
Organizações responsáveis
Direitos autorais
Copyright 2010 by Center for Lobbying in the Public Interest. All rights reserved.