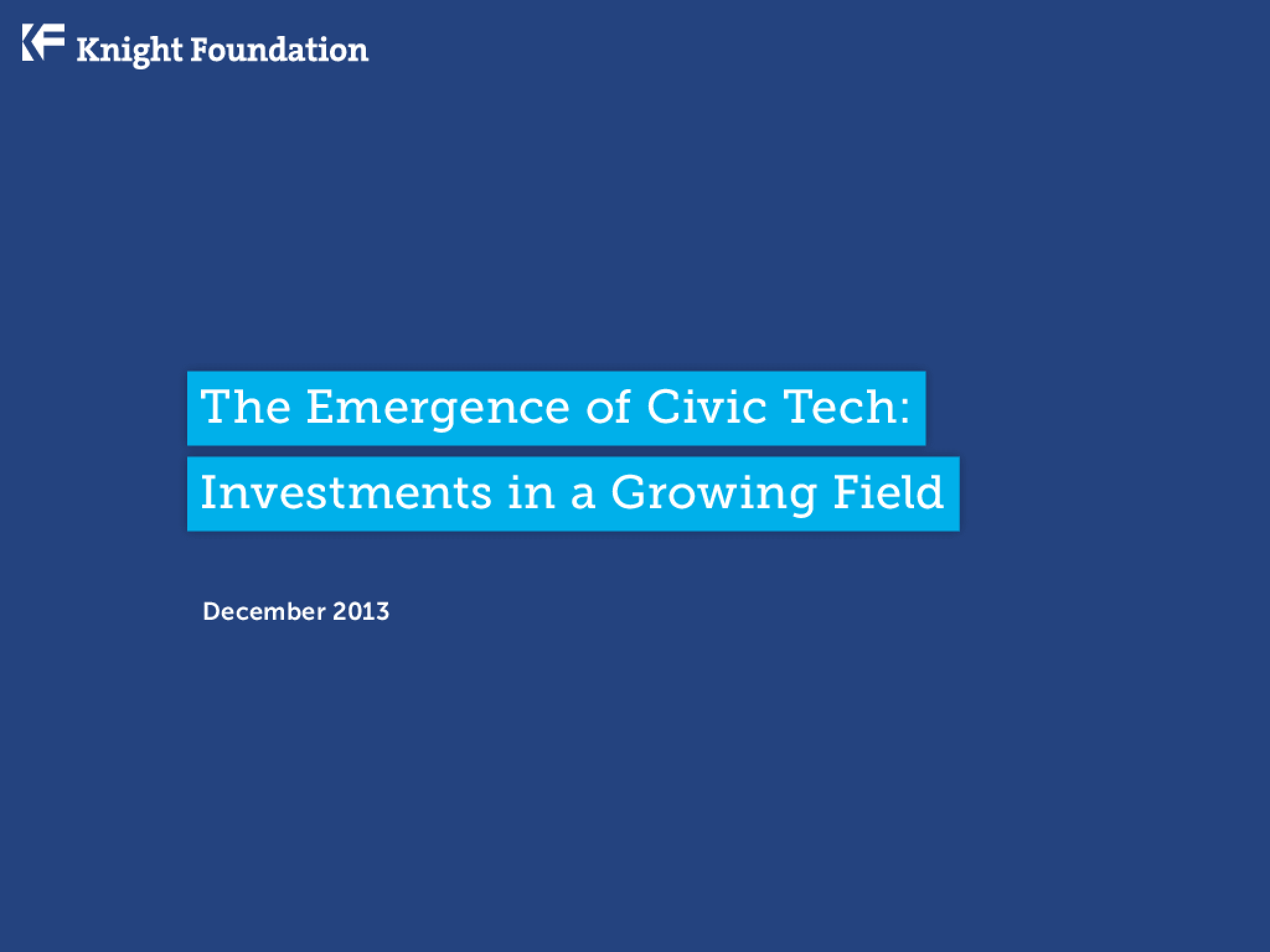 Adicionar aos "Meus Favoritos"
Download · 4 MB
756 downloads · 977 visualizações
The Emergence of Civic Tech: Investments in a Growing Field
This report provides an in-depth analysis of the current state of private capital and foundation investments in civic technology. It aims to help organizations and investors better understand civic tech funding, so that they can strengthen their work and help shape the field. The analysis applies a new approach to research and advances the use of data in the social sector; it showcases an interactive data visualization map that allows users to explore investments across multiple areas of civic tech.
Organizações responsáveis
Direitos autorais
http://creativecommons.org/licenses/by-nc-nd/3.0/