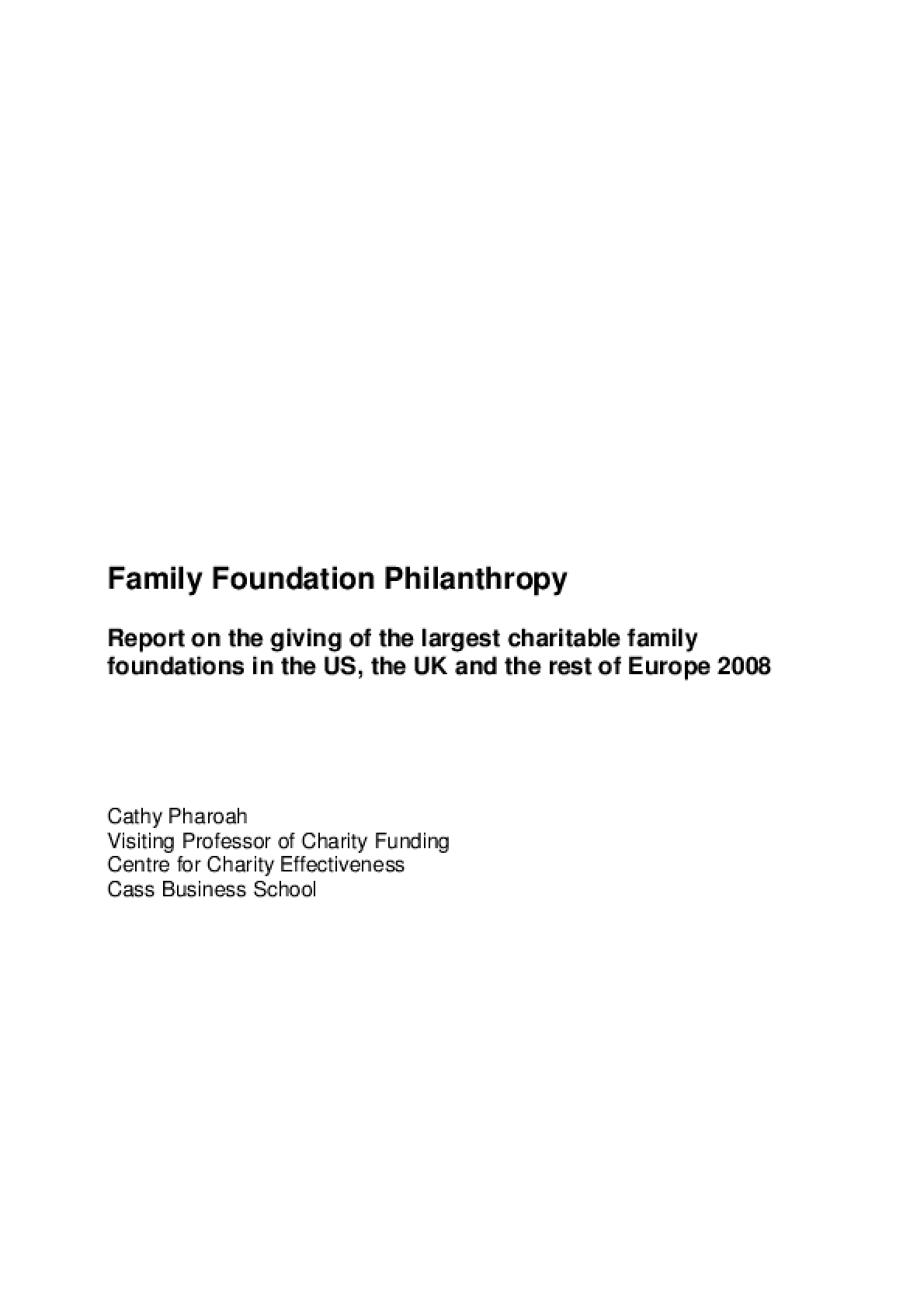 Adicionar aos "Meus Favoritos"
Download · 134 KB
659 downloads · 894 visualizações
Family Foundation Philanthropy: report on the giving of the largest charitable family foundations in the US, the UK and the rest of Europe
There are huge debates about whether we are witnessing a new era of great philanthropy, but sadly, few facts. It is this gap which Cathy Pharoah's research reported here aims to address. People give in many different ways, and the data available to us is limited. This research has focused on an area which is in principle measurable. In attempting to establish for the first time a comparative benchmark of family foundation philanthropy in the UK, the rest of Europe and the US, we hope the report will inform debate and stimulate policy and practice.
Organizações responsáveis
Direitos autorais
Copyright 2008 Centre for Charitable Giving and Philanthropy (CGAP).