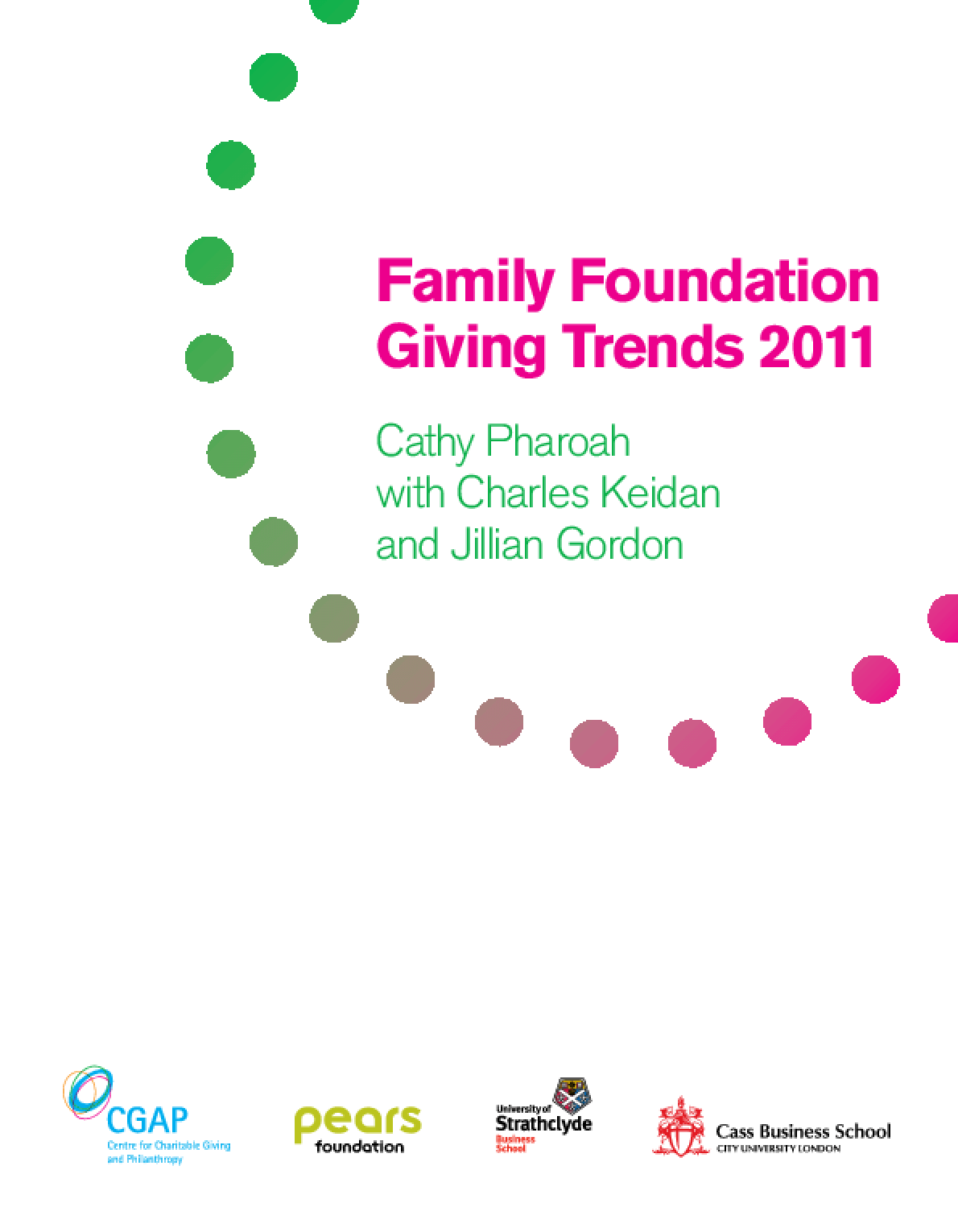 Adicionar aos "Meus Favoritos"
Download · 2 MB
870 downloads · 1000 visualizações
Family Foundation Giving Trends 2011
"Family Foundation Giving Trends 2011" is the fourth in a series of reports updating and tracking annual trends in the giving of the largest 100 UK family foundations, and comparing them with the US.
With the pressures of the current economic environment generating ever-growing interest in how to increase the contribution of philanthropy to society, this year's edition focuses particularly on illustrating the hugely diverse and individual ways in which today's philanthropists become involved in giving.
This year's report features eight case studies that explore the routes through which individuals and their families become philanthropists, creating foundations to address social issues in the UK and abroad. The aim behind presenting these examples is to encourage others to think about the individual steps they could take towards greater involvement in philanthropy.
Direitos autorais
Copyright 2011 ESRC Research Centre for Charitable Giving and Philanthropy, Cass Business School. All rights reserved.