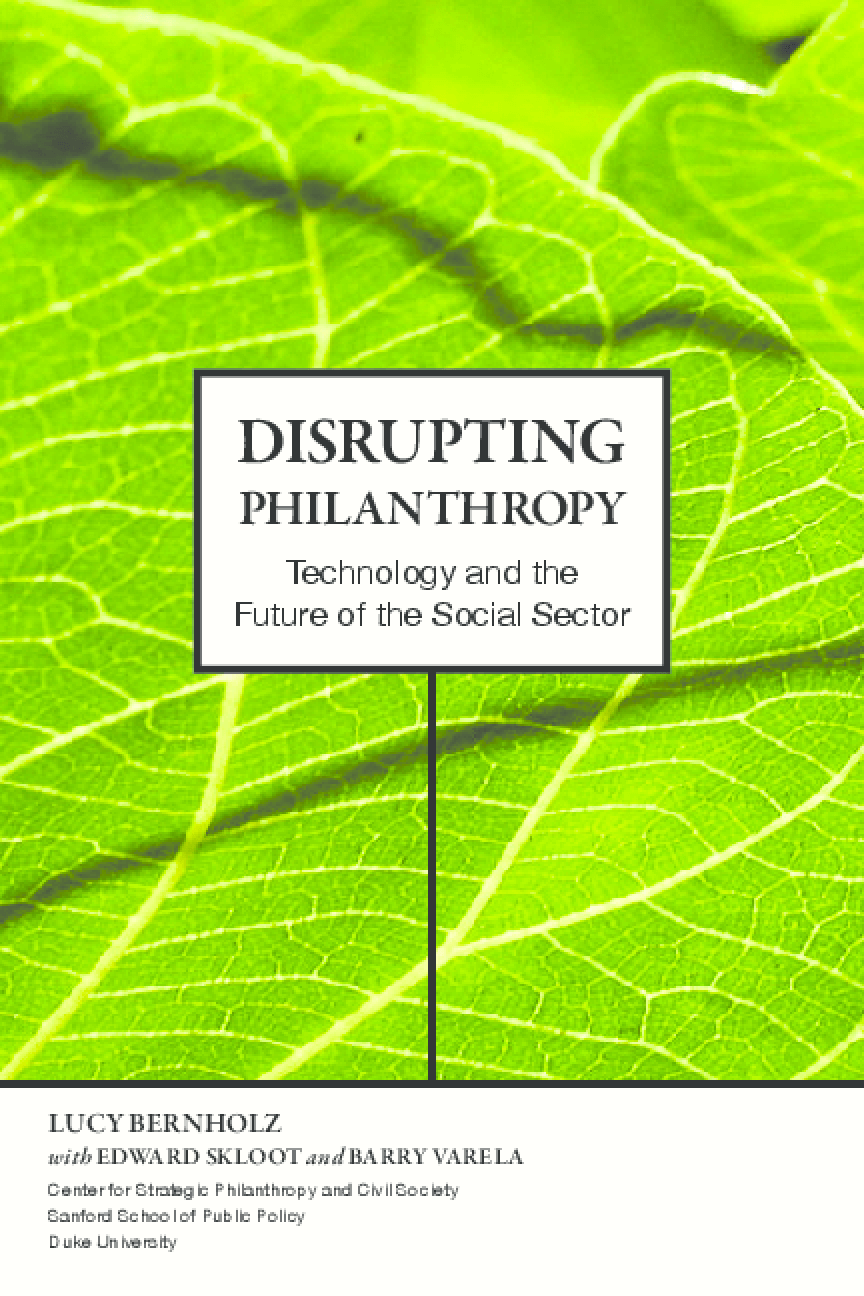 Adicionar aos "Meus Favoritos"
Download · 1 MB
439 downloads · 788 visualizações
Disrupting Philanthropy: Technology and the Future of the Social Sector
Explores current philanthropic trends; the effects of networked technologies on funders' and enterprises' goals and strategies, social capital building, impact measurement, and accountability; and future projections. Includes case studies.
Direitos autorais
Copyright 2010 Center for Strategic Philanthropy and Civil Society at Duke University.