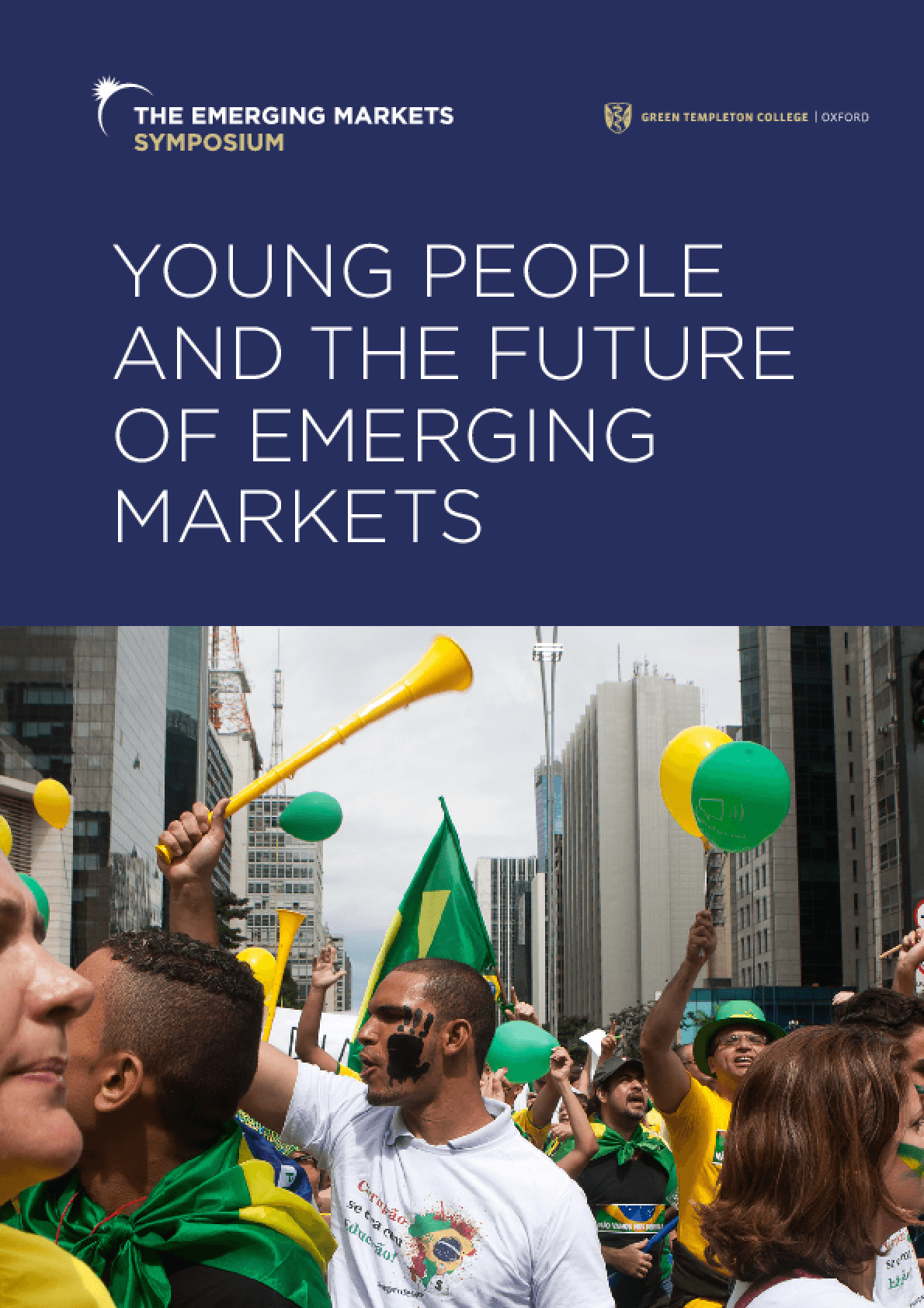 Adicionar aos "Meus Favoritos"
Download · 2 MB
683 downloads · 764 visualizações
Young people and the future of emerging markets
This report is based on conclusions reached at a symposium on Young People and The Future of Emerging Markets at Green Templeton College, Oxford in January 2016.
Worldwide, nearly two billion girls, boys, young men and young women are in transit from childhood to adulthood. More than half live in Brazil, China, India, Russia, South Africa and other emerging markets where the challenges of growing up are exacerbated by the speed, scale and complexity of social, economic and technological change.
This report argues that sustained economic growth, social cohesion and political stability in emerging markets will crucially depend on successful efforts by governments, businesses and civil society organizations to integrate health, education, economic and social policies that address the specific needs of young people.
Organizações responsáveis
Direitos autorais
Green Templeton College, Oxford, 2016