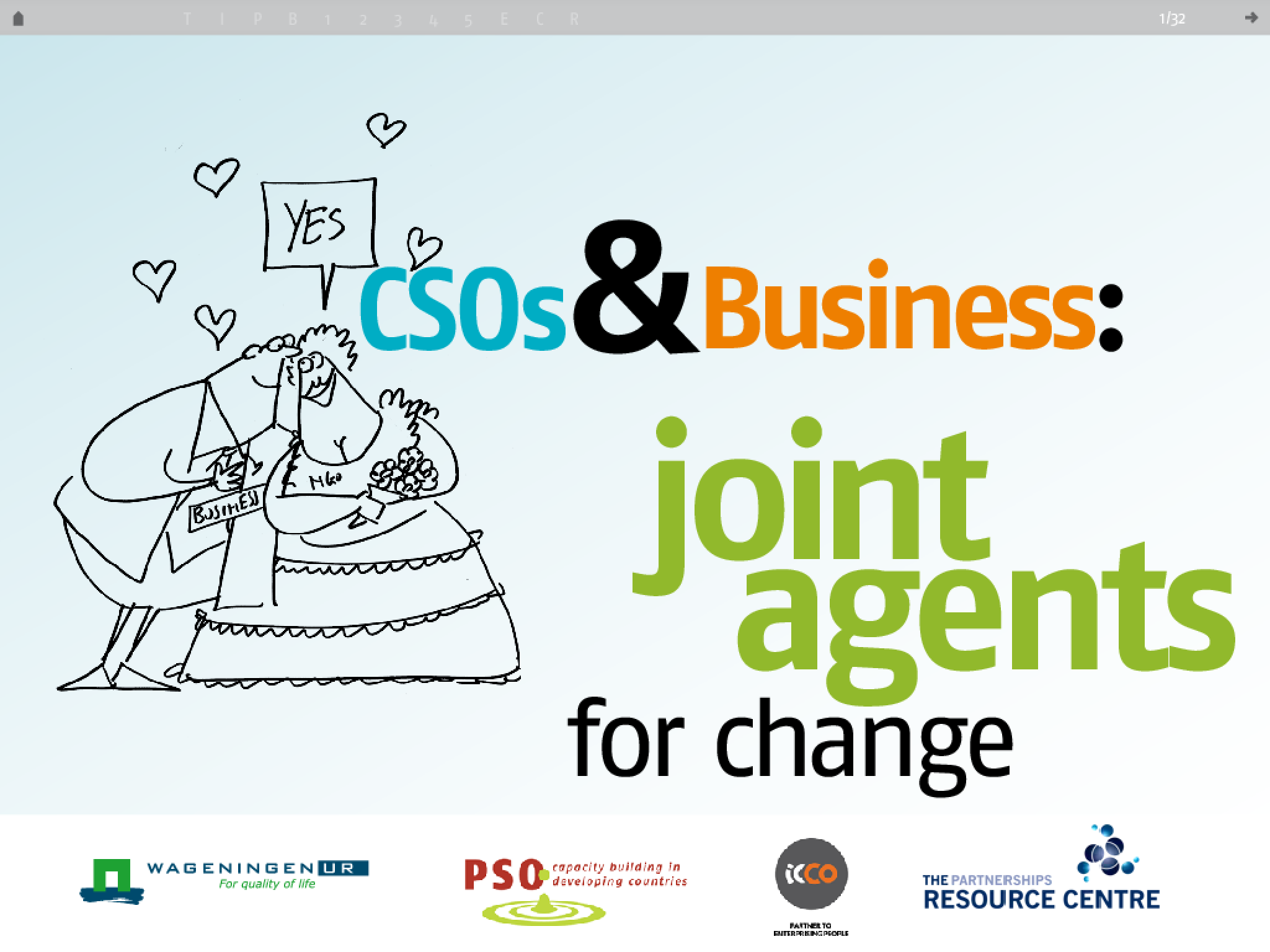 Adicionar aos "Meus Favoritos"
Download · 6 MB
679 downloads · 927 visualizações
CSOs & Business: Joint Agents for Change
That is a good way to describe partnerships between businesses and Civil Society Organisations, or CSOs. They take time to start up and develop and while the results can be remarkable, success is not guaranteed. Why these relationships anyway? Linking capacities of businesses and civil society organisations could enhance sustainable and fair development a reality for all world citizens.
For CSOs and business organisations there is a huge question hovering over the slow growing crop of their partnerships: why? Why get involved with an organisation that could as well be from a different world? It is a question for both parties but the perspective we take in this publication is that of the CSO and the challenges it faces in such partnership. This publication suggests that there are answers to that big question.
Organizações responsáveis
Direitos autorais
Copyright 2012 ICCO, Partnerships Resource Centre, The, PSO Association, Southern Africa Trust, Wageningen UR Centre for Development Innovation.