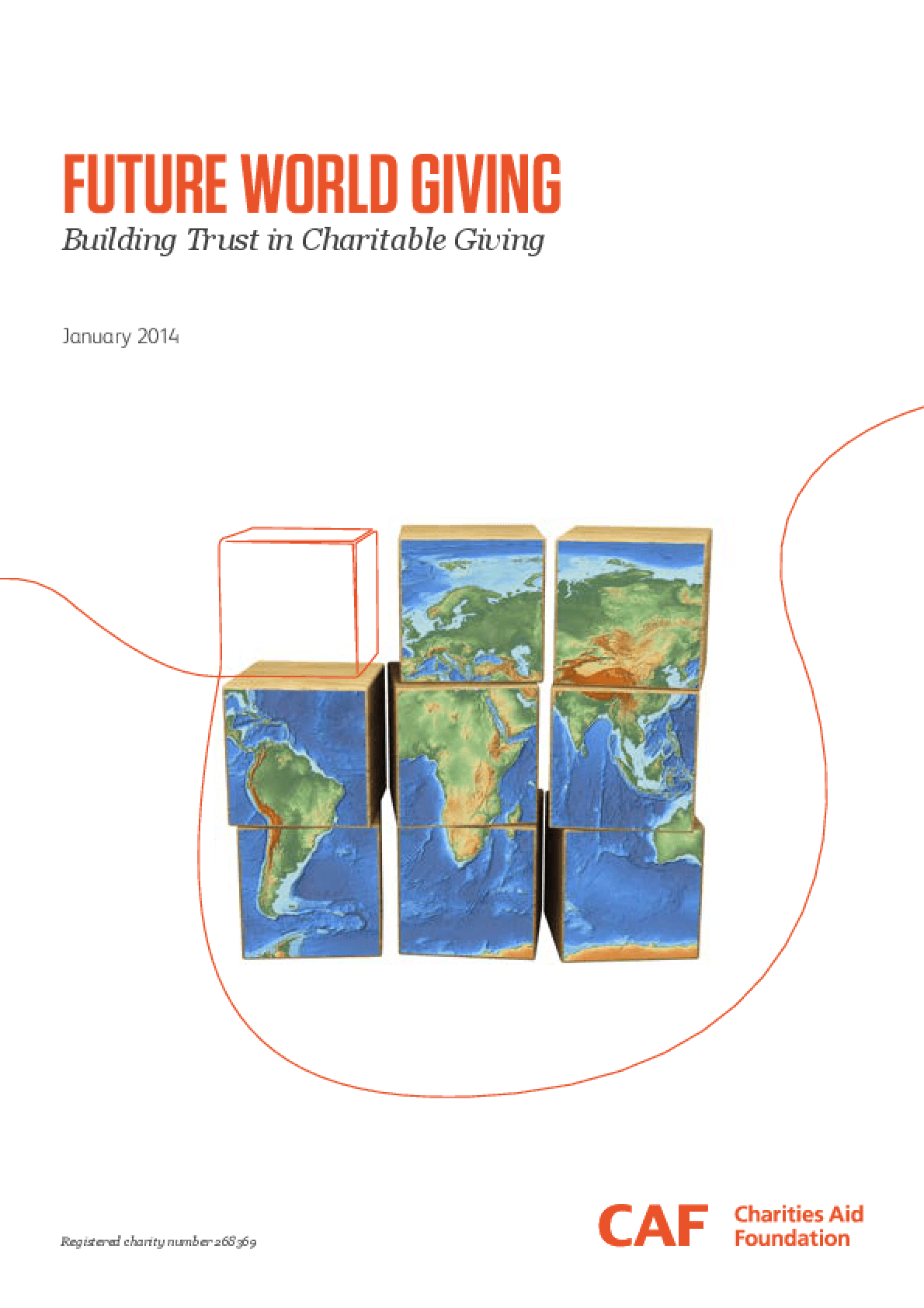 Adicionar aos "Meus Favoritos"
Download · 514 KB
687 downloads · 835 visualizações
Future World Giving: Building Trust in Charitable Giving
The focus of this report is trust. In order for people to give money to charity, it is clear that they must trust that charitable organisations are legitimate and will make effective use of their money. Governments have a vital role to play because they are responsible for the legislation and regulation that governs civil society organisations. This report argues that governments, particularly in emerging economies, should act now to create an enabling environment that encourages the next generation of increasingly affluent citizens to engage in giving to causes that have earned their trust.
Organizações responsáveis
Direitos autorais
Copyright 2014 Charities Aid Foundation (CAF).