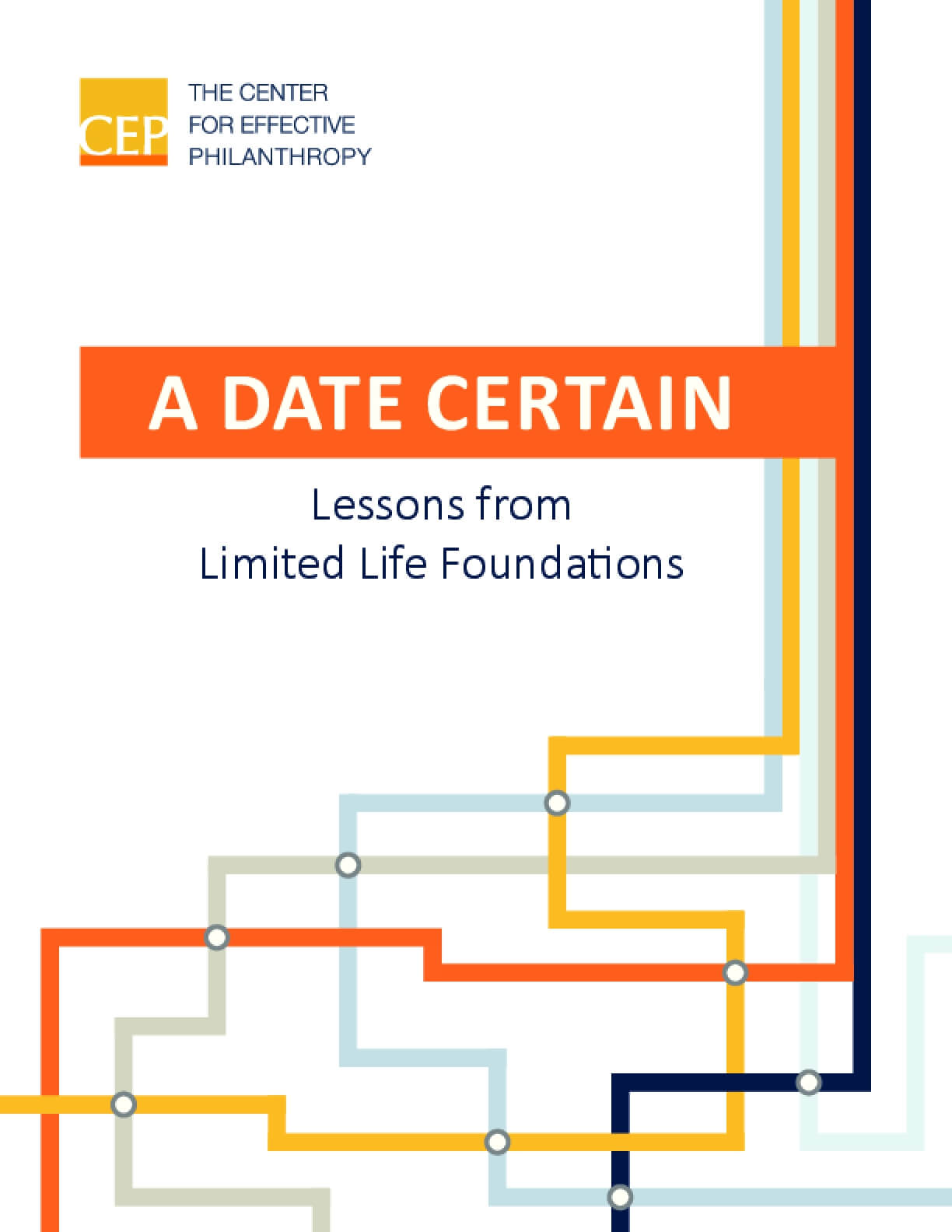 Adicionar aos "Meus Favoritos"
Download · 2 MB
713 downloads · 986 visualizações
A Date Certain: Lessons from Limited Life Foundations
The limited life approach in philanthropy has received increased attention in recent years. But across foundations, perpetuity is often still seen to be the default, and there is considerable uncertainty about the practice of spending down.
To learn more about limited life foundations' decisions to spend down — and the ways in which they grapple with several important issues along their journey to pursuing their goals in a finite period of time — CEP conducted in-depth interviews with leaders of 11 limited life foundations.
Resulting from these interviews, this report illustrates the ways in which limited life foundations approach spending down in nine key areas, including investing, grantmaking and strategy, and communications. The research shows that most leaders of limited life foundations choose to spend down because of the belief that it will lead to greater impact. And though these foundations' leaders wrestle with a similar set of issues in their work, the interviews revealed that there is no one way to spend down.
Accompanying the report is a companion publication of case studies of three of the foundations featured in the report: the Lenfest Foundation, the S.D. Bechtel, Jr. Foundation, and Brainerd Foundation.
Organizações responsáveis
Direitos autorais
Creative Commons Attribution-NonCommercial-NoDerivatives 4.0 International License