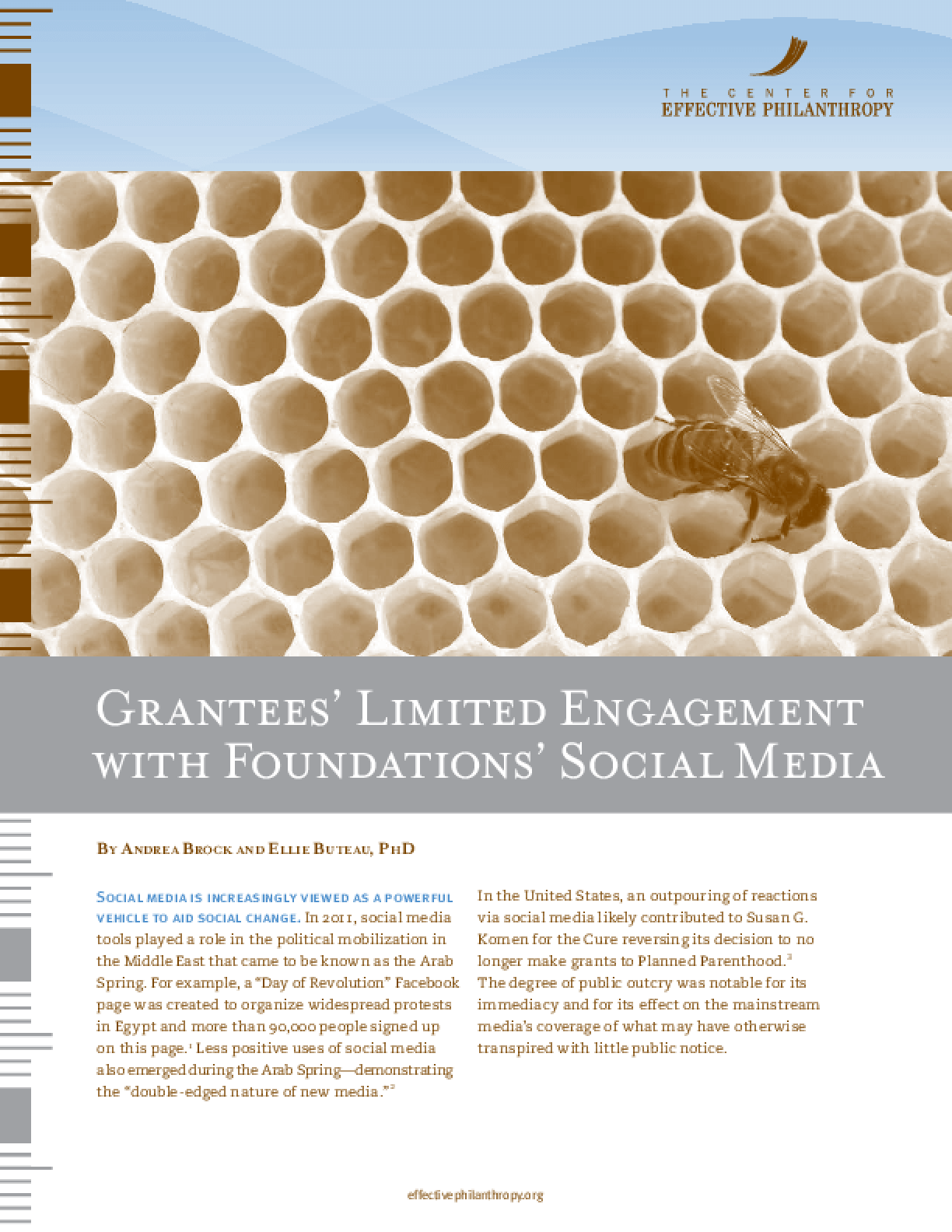 Adicionar aos "Meus Favoritos"
Download · 1 MB
651 downloads · 846 visualizações
Grantees' Limited Engagement with Foundations' Social Media
It is not surprising that foundations are investing in social media tools. These tools can serve myriad functions for foundations, from promoting a culture of transparency to the public at large, to influencing thought leaders, to connecting with grantees.
Organizações responsáveis
Direitos autorais
Copyright 2012 Center for Effective Philanthropy.