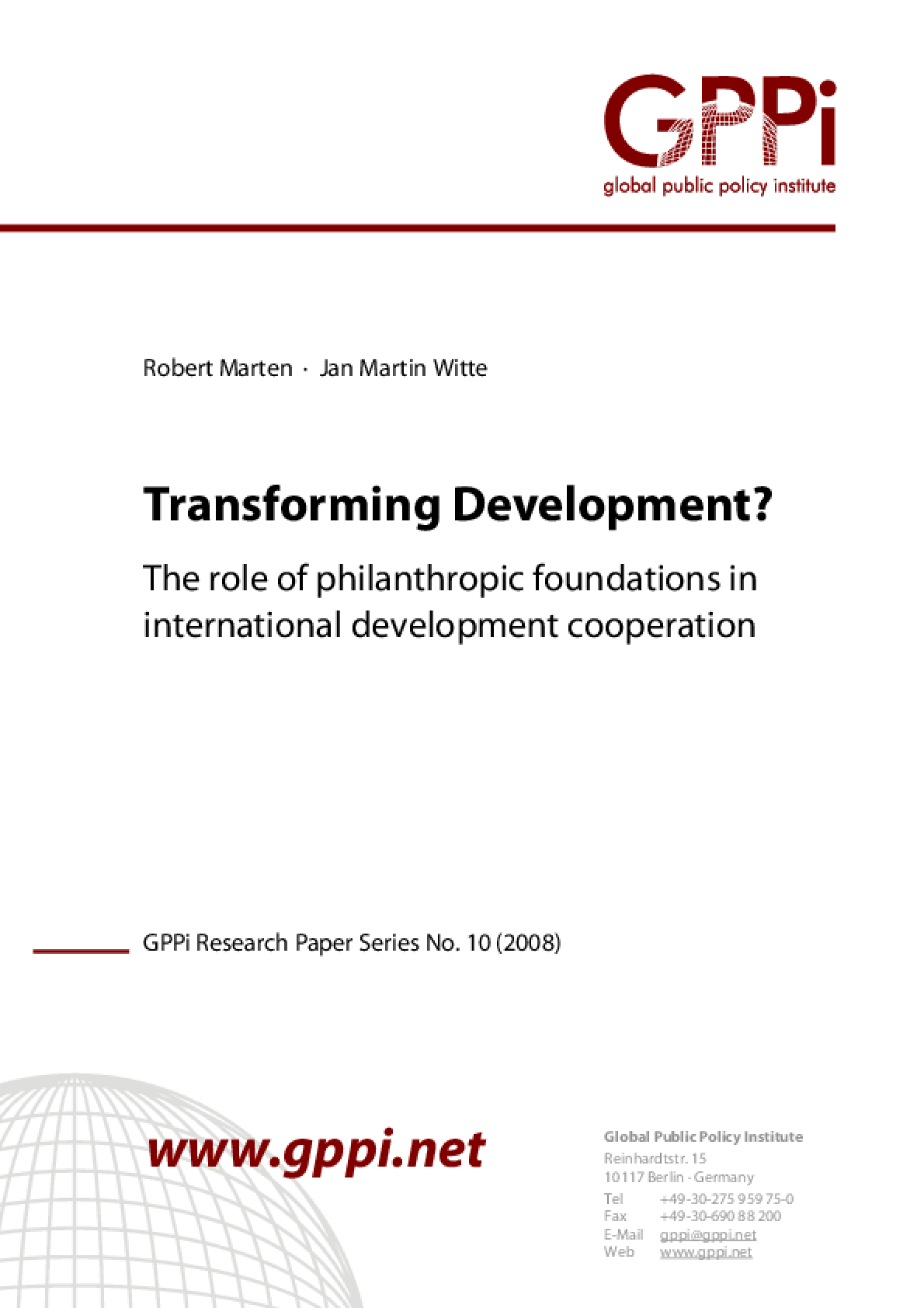 Adicionar aos "Meus Favoritos"
Download · 523 KB
366 downloads · 672 visualizações
Transforming Development? The Role of Philanthropic Foundations in International Development Cooperation
This study by an independent think tank in Germany takes a look at the role of philanthropic foundations on the international development scene.
Organizações responsáveis
Direitos autorais
Copyright 2008 Global Public Policy Institute.