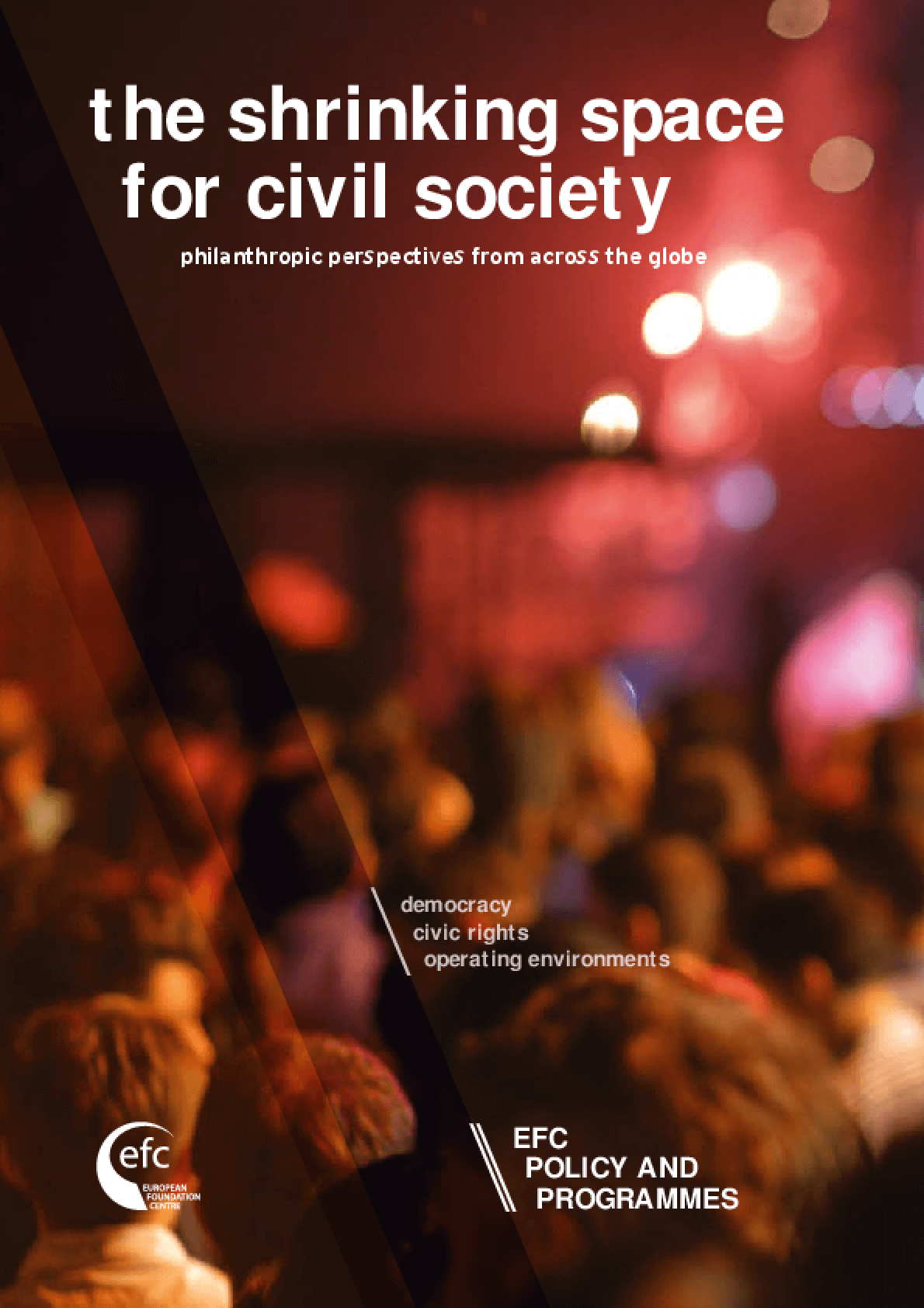 Adicionar aos "Meus Favoritos"
Download · 936 KB
605 downloads · 900 visualizações
The Shrinking Space for Civil Society : Philanthropic Perspectives From Across the Globe
The shrinking space for civil society and reported violations to fundamental and democratic rights are a global phenomenon. Foundations and other philanthropic organisations have reported problematic laws in Algeria, China, Columbia, Egypt, Ethiopia, India, Russia, Syria and Zimbabwe, just to name a few. And EU countries are hardly immune. Of serious concern have been ongoing challenges to civic rights in Hungary, UK surveillance programmes, anti-protest laws in Spain, counterterrorism measures in France, and attacks in Poland on the freedom of public media and the independence of the judiciary. In this publication, a group of European Foundation Centre members working across the globe share their thoughts on and experience of the shrinking space for civil society. This publication signals the EFC's ambition to scan the landscape on developments important to its members in an effort to contribute intelligence and capture the experience of foundations to make sense of the increasingly complex and interconnected world in which we all live. The insights from foundations and other philanthropic organisations on this issue are particularly valuable as these organisations, due to their funding practice and policy work, are often ahead of the curve in terms of what's happening on the ground.
Organizações responsáveis
Direitos autorais
http://creativecommons.org/licenses/by/4.0/