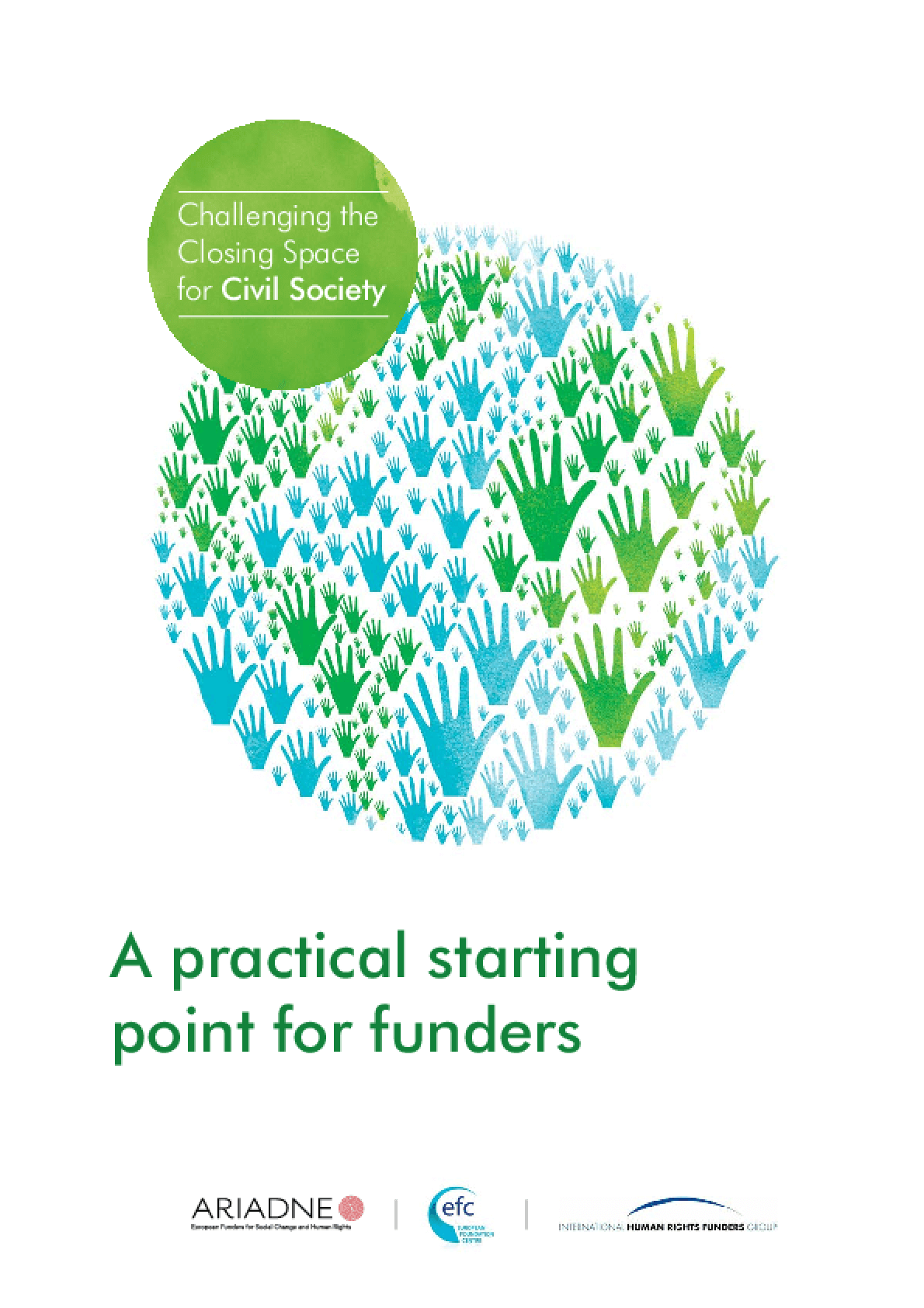 Adicionar aos "Meus Favoritos"
Download · 5 MB
575 downloads · 797 visualizações
Challenging the Closing Space for Civil Society: A Practical Starting Point for Funders
The aim of this report is to give funders and members of civil society a practical starting point for thinking about possible approaches for working together to contest the closing space for civil society. Many already have or are planning initiatives in this field. This report shares the perspectives of numerous donors, civil society representatives, and experts engaged with this issue and offers ways of aligning work moving forward. The report also offers links to resources on specific aspects of closing space.
Direitos autorais
Copyright 2016 ARIADNE, European Foundation Centre (EFC), International Human Rights Funders Group.