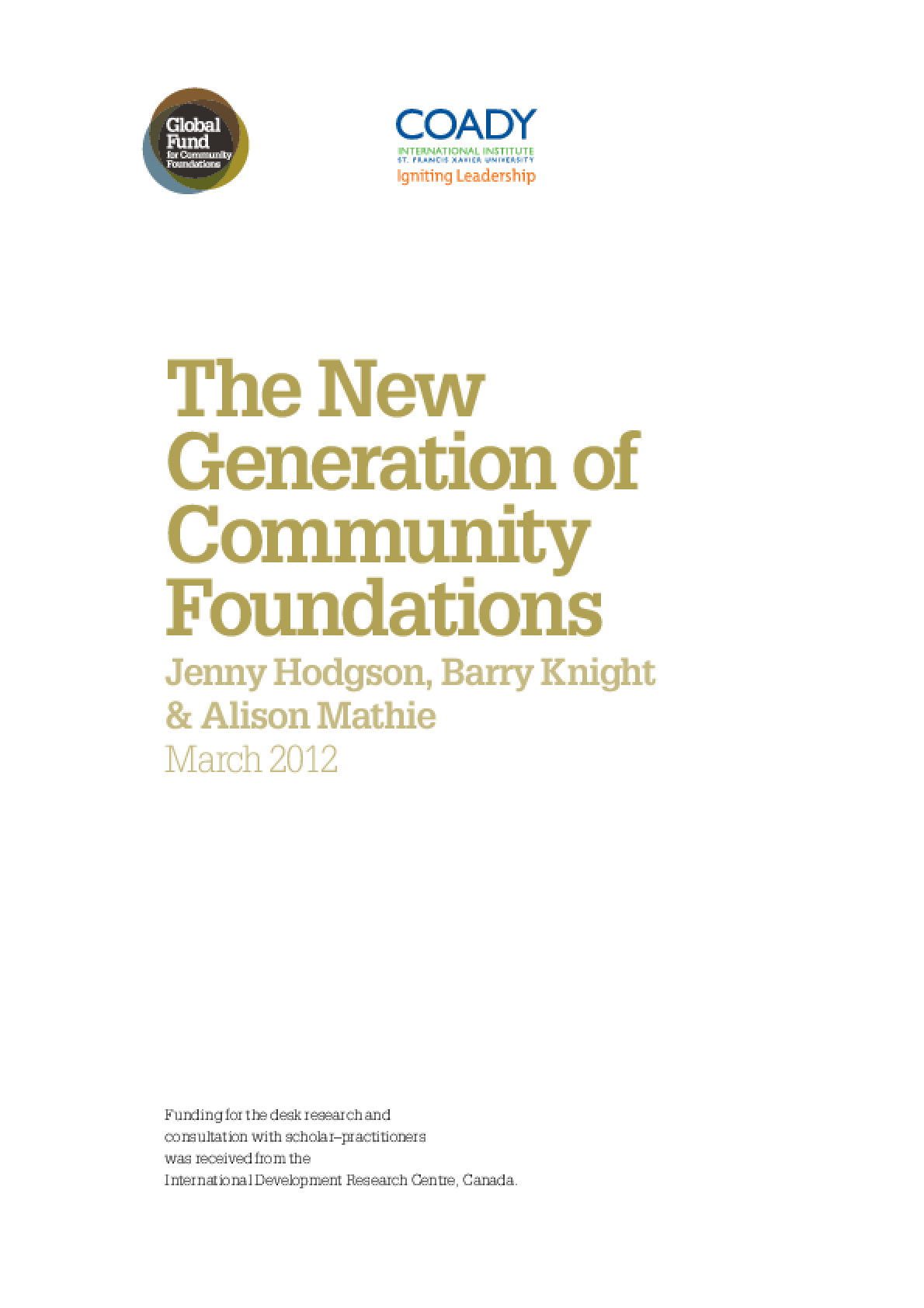 Adicionar aos "Meus Favoritos"
Download · 472 KB
655 downloads · 833 visualizações
The New Generation of Community Foundations
Community foundations have enjoyed considerable growth in recent years, not only in their number but also in their character. This emergence of a "new generation" of community foundations is occurring within a larger context of other emerging forms of "social solidarity" movements and institutions, including rural development philanthropy, member-based organizing and other hybrid forms of citizen-led actions. In an effort to strengthen a conceptual framework for this phenomenon, this paper identifies synergies and linkages across networks (and their respective bodies of literature) that may previously not have been well connected.
Direitos autorais
Copyright 2012 Global Fund for Community Foundations, and Coady International Institute at St. Francis Xavier University.