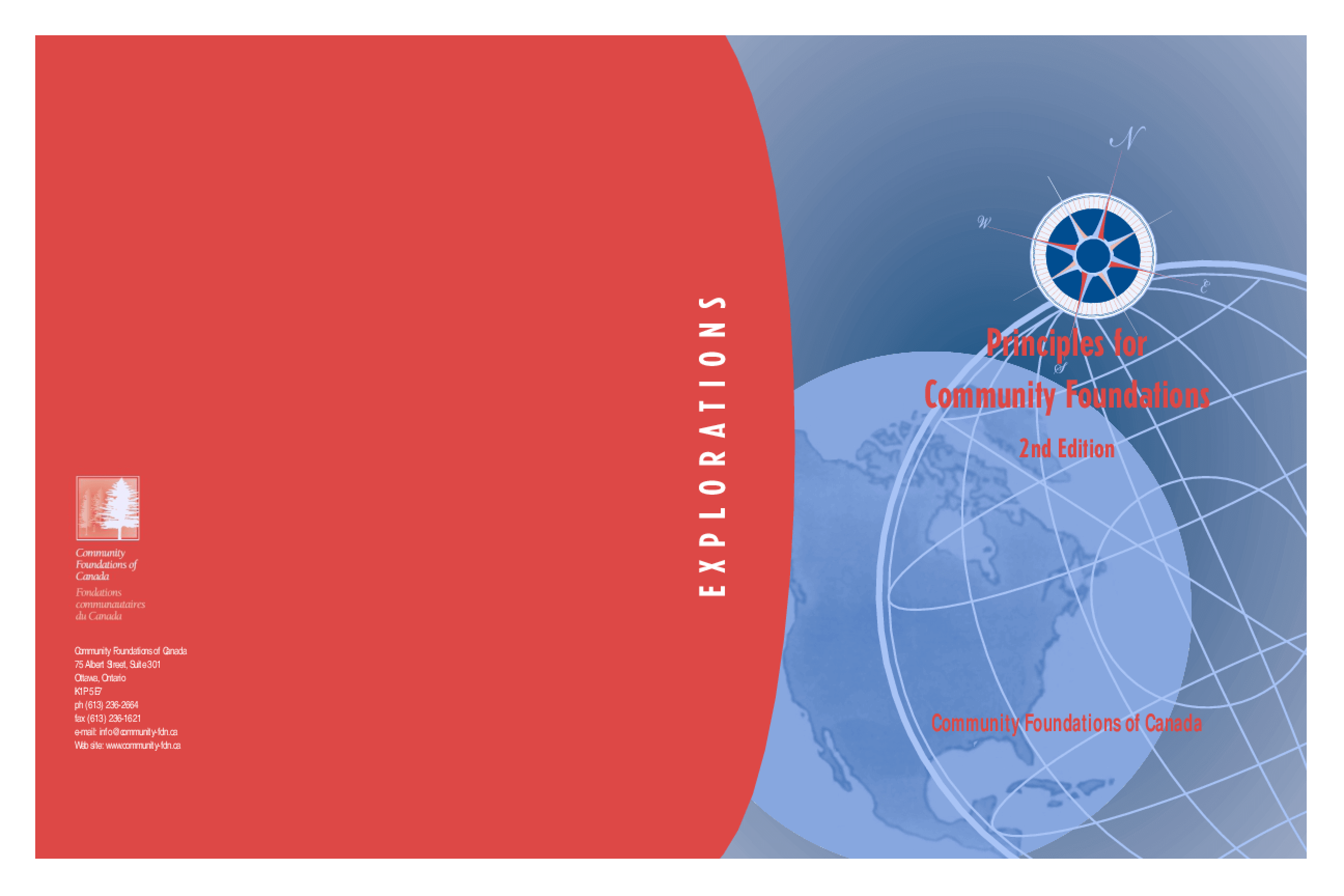 Adicionar aos "Meus Favoritos"
Download · 732 KB
730 downloads · 885 visualizações
Explorations: Principles for Community Foundations
This document outlines ten principles that represent the heart and soul of how community foundations strive to strengthen their communities. It is designed to help board members, staff and other volunteers explore new ideas and directions. It was developed for community foundations, but other grantmakers and organizations involved in community leadership may also find it useful. A short version is also available in French.
Organizações responsáveis
Direitos autorais
Copyright 2002 Community Foundations of Canada.