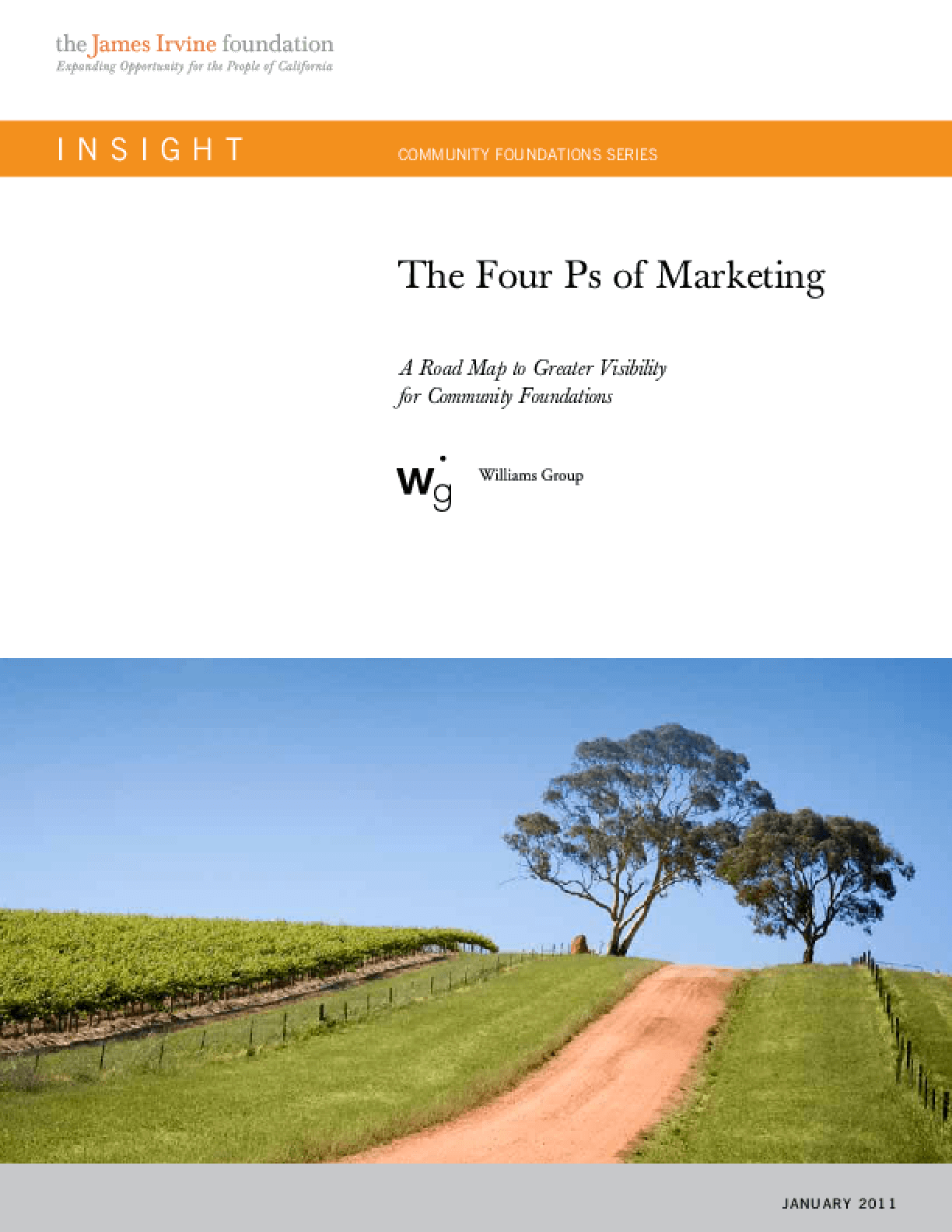 Adicionar aos "Meus Favoritos"
Download · 1 MB
410 downloads · 758 visualizações
The Four Ps of Marketing: A Road Map to Greater Visibility for Community Foundations
Outlines a marketing model based on personal contacts, professional advisors, partnerships, and public awareness to raise a community foundation's profile and attract donors. Includes checklists, examples, and guidance on choosing advisors and partners.
Organizações responsáveis
Direitos autorais
Copyright 2011 James Irvine Foundation.