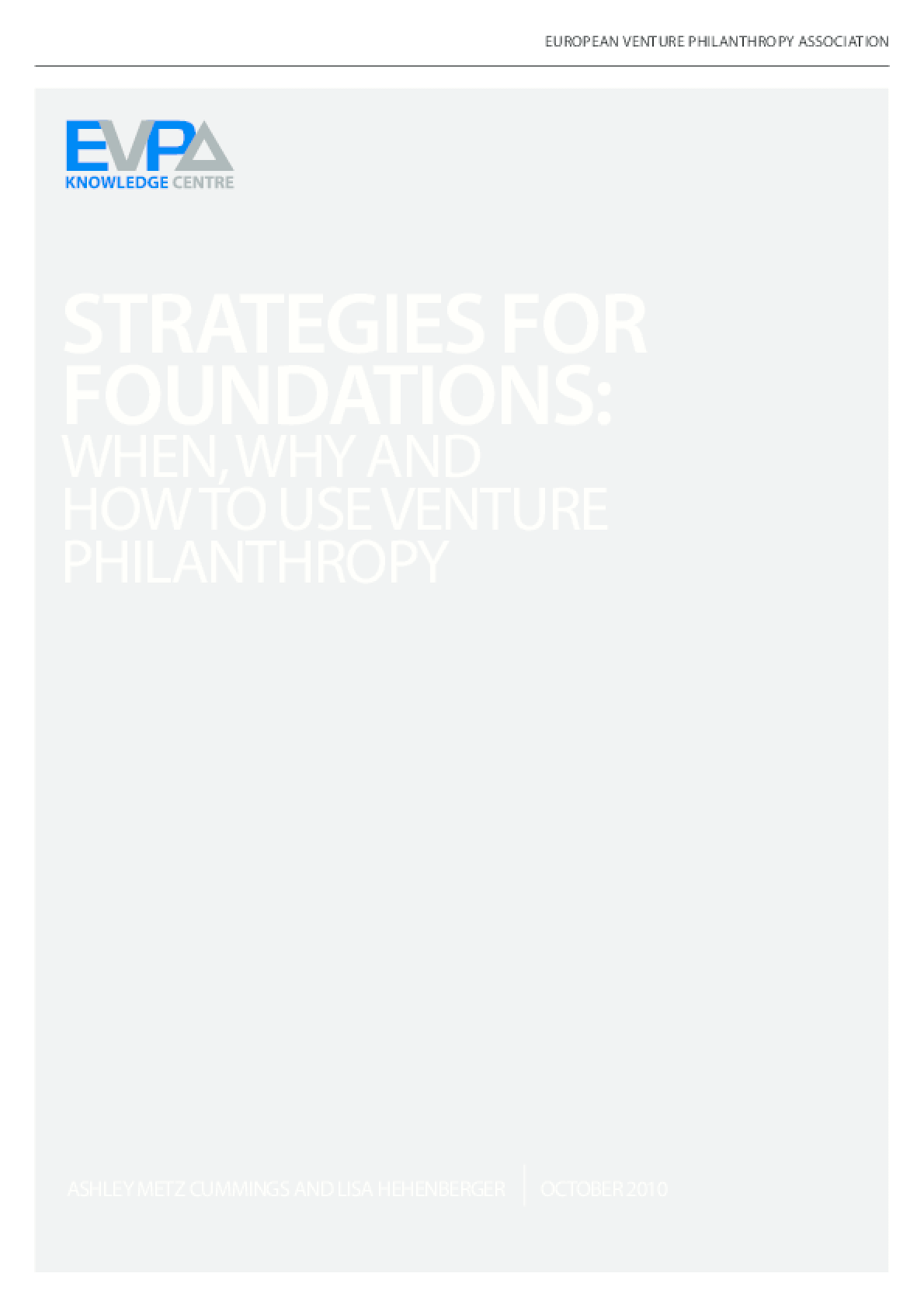 Adicionar aos "Meus Favoritos"
Download · 1 MB
563 downloads · 730 visualizações
Strategies for Foundations: When, Why, and How to Use Venture Philanthropy
This paper investigates the venture philanthropy strategies of foundations. We identified six strategies of foundations engaging in venture philanthropy and explain them through case studies of four foundations based in four European countries. We find that there is a spectrum of engagement models for foundations and that even the same foundation may employ various strategies to fit their individual needs and goals. To most foundations, VP serves as a complement to existing practices and only in one case as an alternative.
Organizações responsáveis
Direitos autorais
Copyright 2010 European Venture Philanthropy Association. All rights reserved.