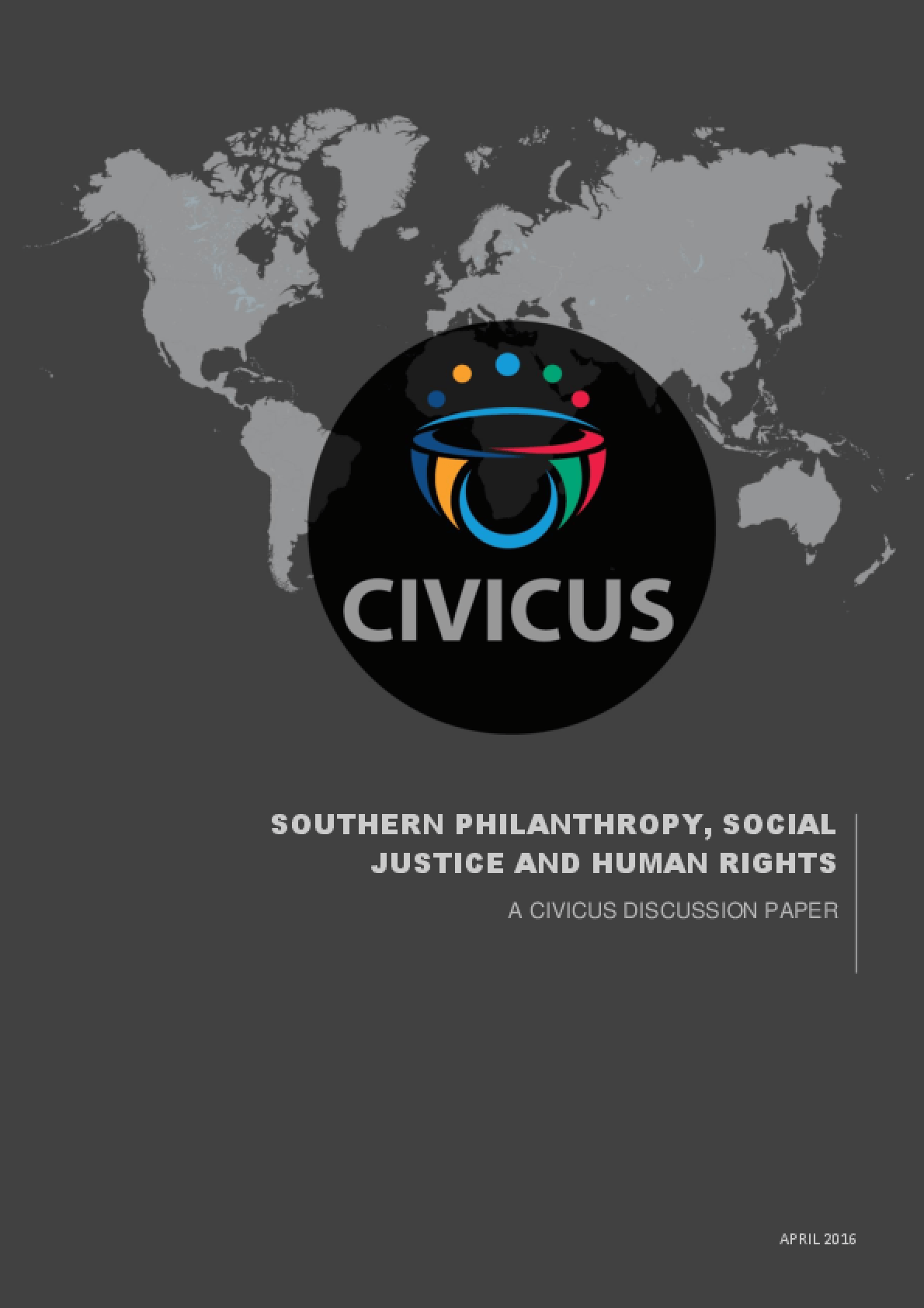 Adicionar aos "Meus Favoritos"
Download · 1 MB
560 downloads · 958 visualizações
Southern Philanthropy, Social Justice and Human Rights
In this discussion paper, based on interviews with 12 innovative foundations based in the global south, CIVICUS examines the question of how philanthropists in the global south could better support the activities of human rights and social justice CSOs. This paper has found that there is a nascent local culture of institutionalised philanthropy for human rights and social justice causes in the global south, but so far it is not sufficiently developed to bridge the gap left by reducing support from foreign donor agencies and increased government restrictions on the receipt of funding.
Organizações responsáveis
Direitos autorais
Copyright 2016 CIVICUS - World Alliance for Citizen Participation.