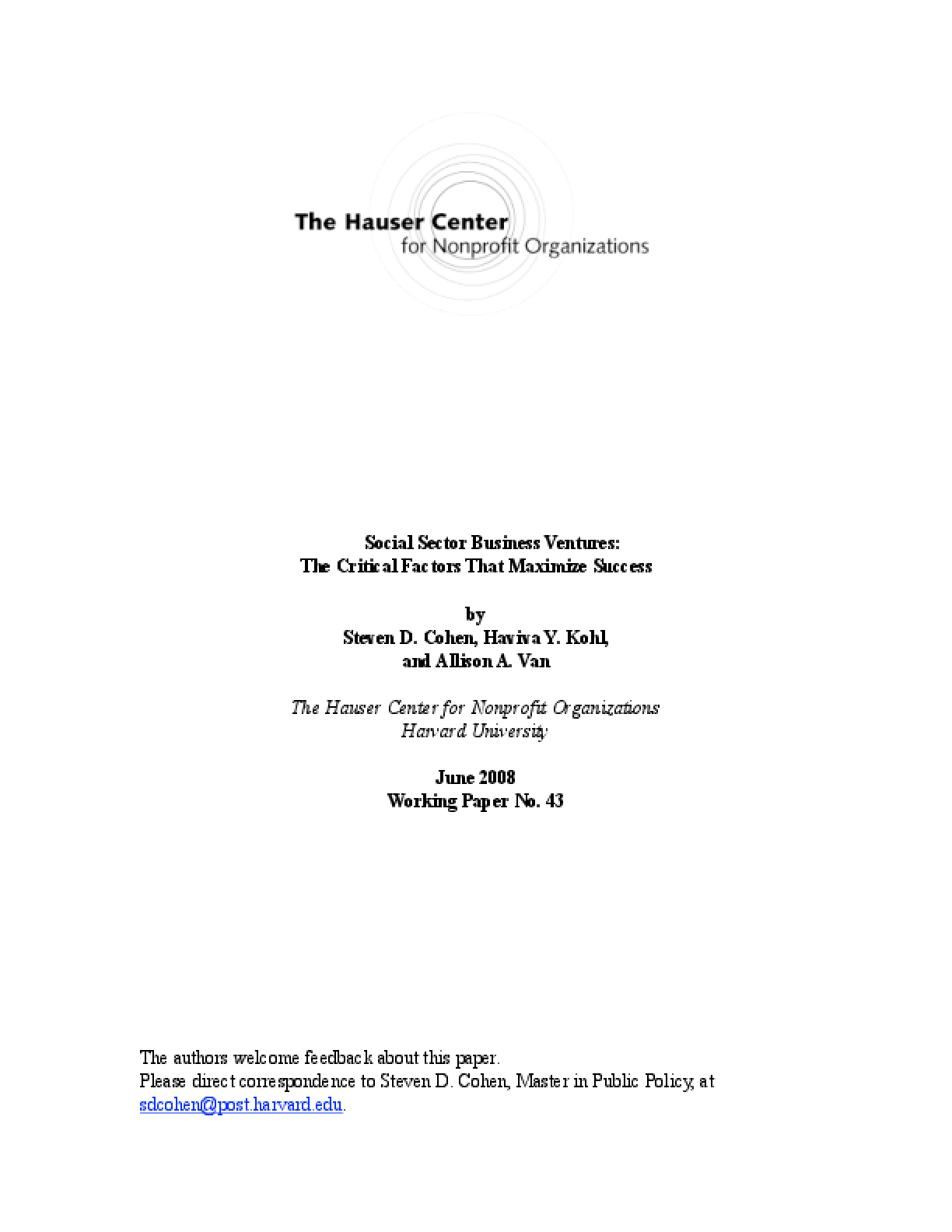 Adicionar aos "Meus Favoritos"
Download · 4 MB
568 downloads · 809 visualizações
Social Sector Business Ventures: The Critical Factors That Maximize Success
This paper seeks to help social sector leaders understand the factors that they should consider when launching revenue-generating business ventures. Given that much of the research on social sector business ventures is based on the personal experiences of individual practitioners, there is a wide array of advice for organizational leaders who are thinking about launching business ventures. Consequently, we approach the subject of social sector business ventures in a systematic and analytic way in order to determine what organizational leaders really need to know about launching successful ventures. We introduce a framework called "business in a box" that separates the process of thinking about launching business ventures from the organizational characteristics and dynamics that influence these ventures. We assert that organizational leaders who wish to maximize the success of their business ventures must explore (1) what is "inside" the box (The Business and its Context) to understand the business fundamentals of launching a venture and (2) what is "outside" the box (Assets and Internal Destructive Forces) to understand the forces and dynamics within the organizational context that impact these ventures. This publication is Hauser Center Working Paper No. 43. The Hauser Center Working Paper Series was launched during the summer of 2000. The Series enables the Hauser Center to share with a broad audience important works-in-progress written by Hauser Center scholars and researchers.
Organizações responsáveis
Direitos autorais
Copyright 2008 Hauser Center for Nonprofit Organizations. All rights reserved.