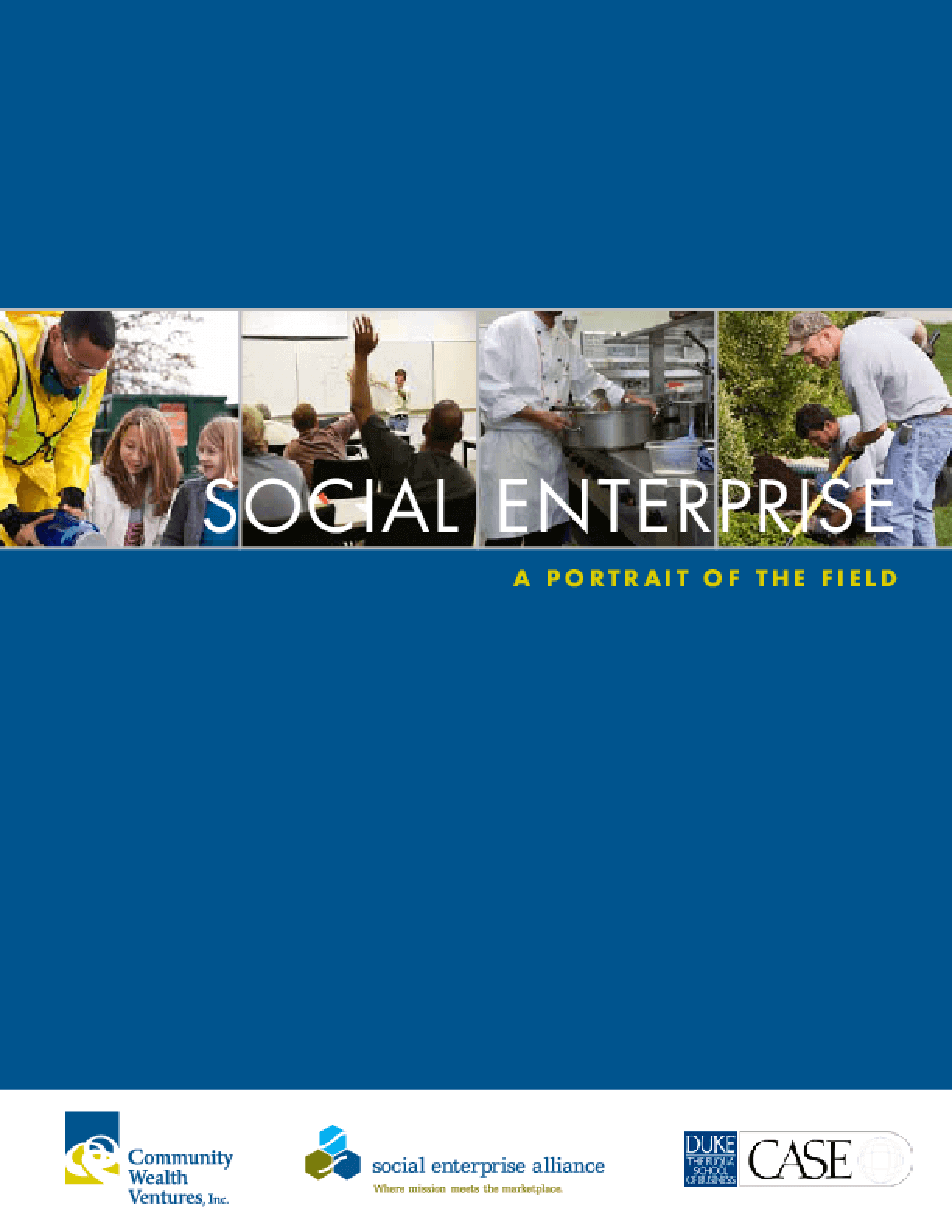 Adicionar aos "Meus Favoritos"
Download · 481 KB
571 downloads · 760 visualizações
Social Enterprise: A Portrait of the Field
The Social Enterprise Alliance recently partnered with Community Wealth Ventures and Duke University's Center for the Advancement of Social Entrepreneurship to assess the state of social enterprise in the nonprofit sector in the United States and Canada. The survey effort, which was funded by REDF, was designed to advance the field by identifying trends and best practices among nonprofit organizations engaged in social enterprise activities. For the purposes of the survey, "social enterprise" was defined according to the definition developed by the Social Enterprise Alliance: "An organization or venture (within an organization) that advances a social mission through market-based strategies. These strategies include receiving earned income in direct exchange for a product, service or privilege." Survey respondents were identified from multiple sources, including the partners' databases, and represented a broad range of organization types, sizes and geographic locations. In all, 740 organizations completed the survey. These included organizations that operate a social enterprise, are considering doing so, or are unfamiliar with social enterprise. In this report, we take a deeper look at the survey results, which were originally released in 2009. We also present in-depth profiles of some of the responding organizations.
Direitos autorais
Copyright 2010 Center for the Advancement of Social Enterpreneurship (CASE), Community Wealth Ventures, and Social Enterprise Alliance.