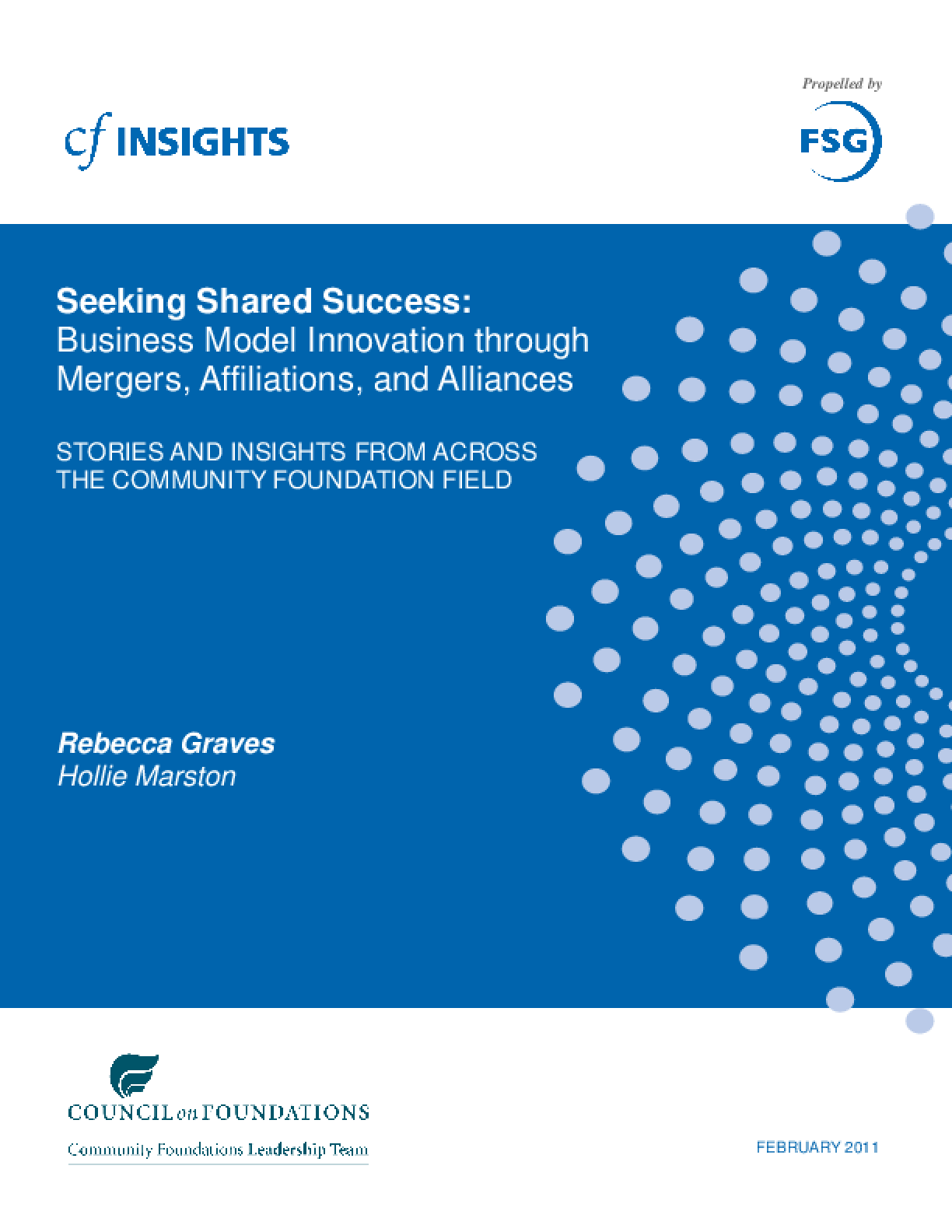 Adicionar aos "Meus Favoritos"
Download · 924 KB
610 downloads · 888 visualizações
Seeking Shared Success: Business Model Innovation Through Mergers, Affiliations, and Alliances
Learn how alliances, affiliations, and mergers represent a path to enhanced sustainability and greater impact for community foundations. Hear perspectives from community foundation leaders, access tools for considering a new structure, and read case studies from six community foundations.
Organizações responsáveis
Direitos autorais
Copyright 2011 CF Insights and Council on Foundations.