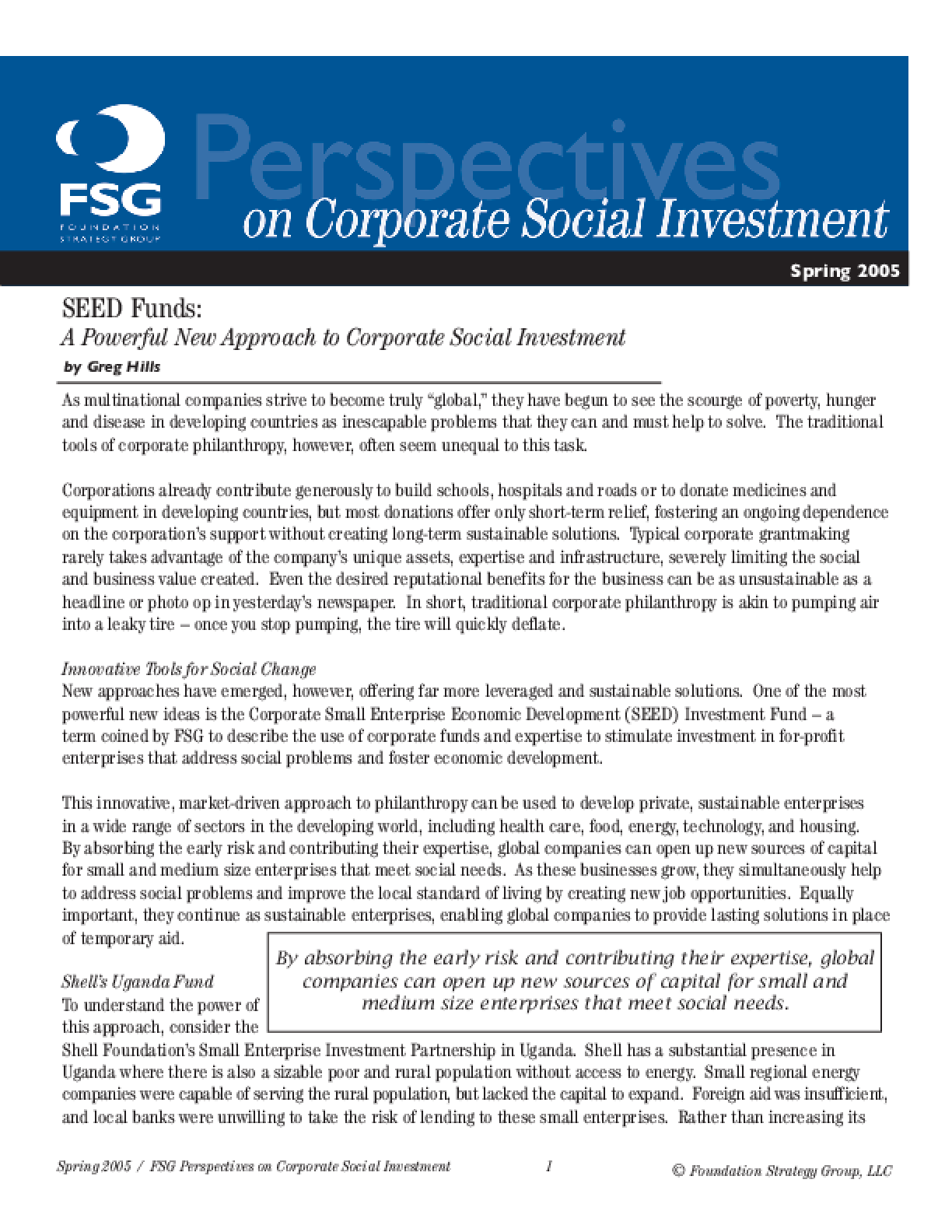 Adicionar aos "Meus Favoritos"
Download · 152 KB
678 downloads · 1258 visualizações
SEED Funds – A Powerful New Approach to Corporate Social Investment
As multinational companies strive to become truly "global," they have begun to see the scourge of poverty, hunger and disease in developing countries as inescapable problems that they can and must help to solve. The traditional tools of corporate philanthropy, however, often seem unequal to this task. Typical corporate grantmaking rarely takes advantage of the company's unique assets, expertise and infrastructure, severely limiting the social and business value created. Even the desired reputational benefits for the business can be as unsustainable as a photo op in yesterday's newspaper. In short, traditional corporate philanthropy is akin to pumping air into a leaky tire — once you stop pumping, the tire will quickly deflate. New approaches have emerged, however, offering far more leveraged and sustainable solutions. One of the most powerful new ideas is the Corporate Small Enterprise Economic Development (SEED) Investment Fund — a term coined by FSG to describe the use of corporate funds and expertise to stimulate investment in for-profit enterprises that address social problems and foster economic development.
Organizações responsáveis
Direitos autorais
Copyright Foundation Strategy Group, LLC