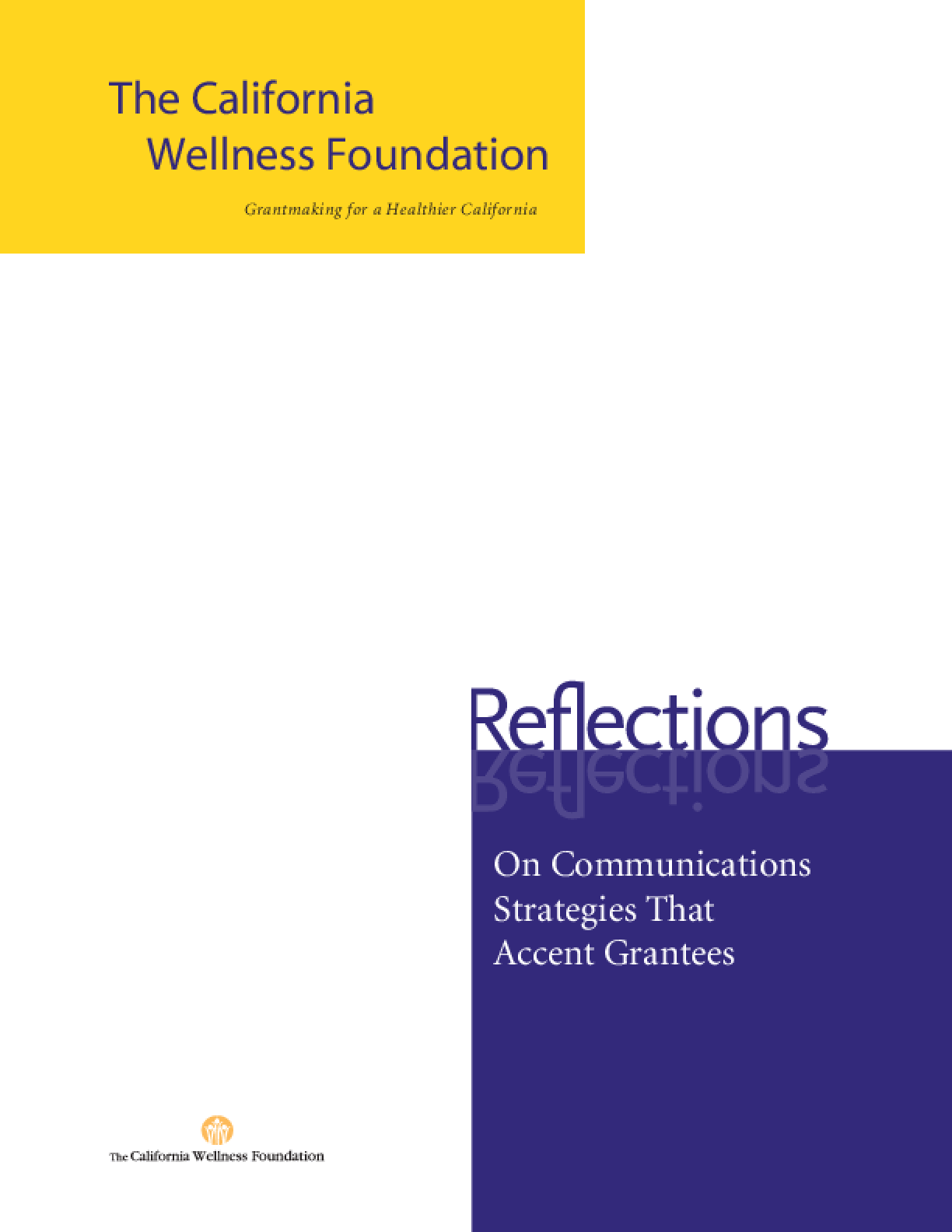 Adicionar aos "Meus Favoritos"
Download · 235 KB
603 downloads · 872 visualizações
Reflections on Communications Strategies That Accent Grantees
Looks at all aspects of TCWF's communications program, and describes the strategy used in assisting grantees to effectively reach their key audiences. Part of TCWF's Reflections series.
Organizações responsáveis
Direitos autorais
Copyright 2003 California Wellness Foundation.