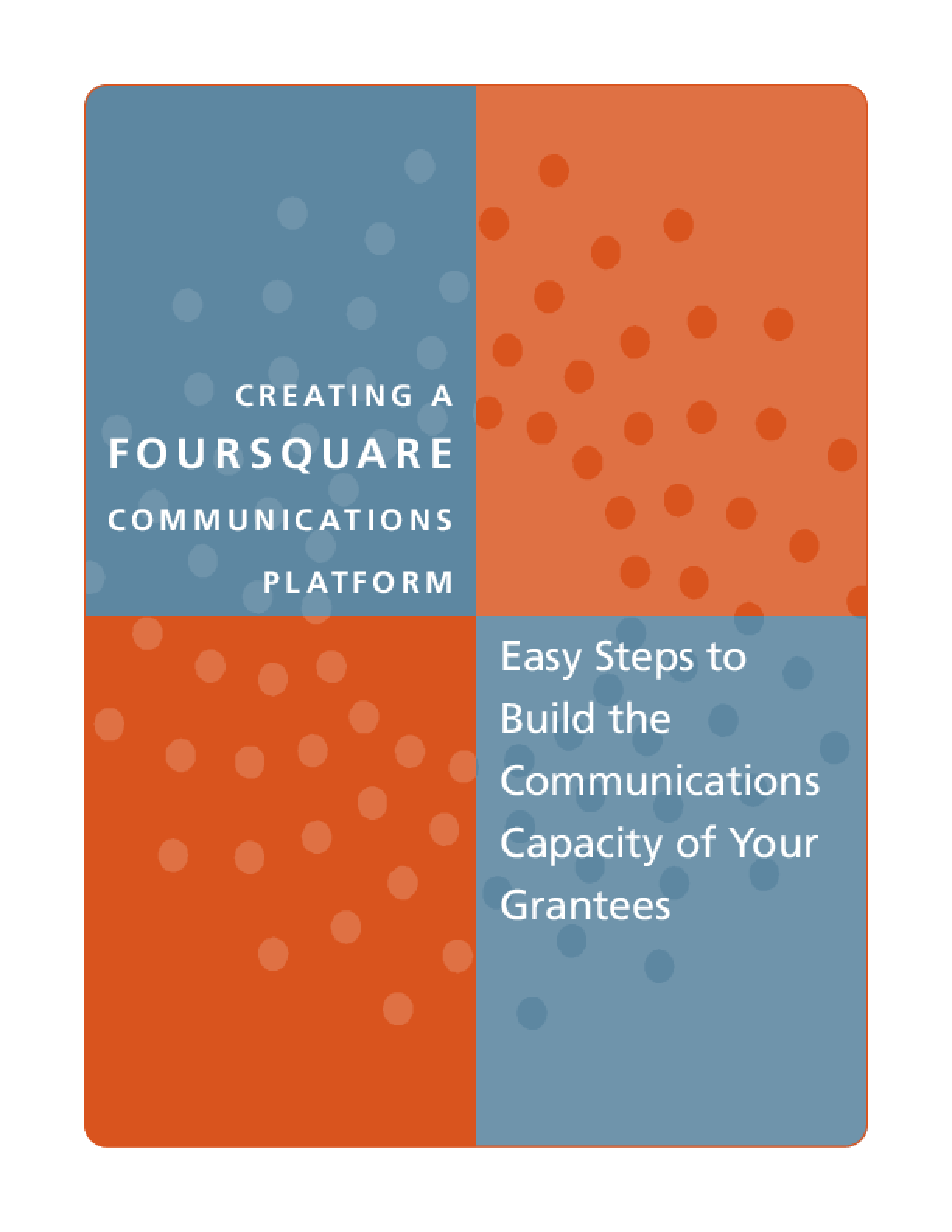 Adicionar aos "Meus Favoritos"
Download · 755 KB
575 downloads · 843 visualizações
Creating a Foursquare Communications Platform: Easy Steps to Build the Communications Capacity of Your Grantees
Spitfire Strategies specializes in building the capacity of foundations and their grantees to plan and implement highly successful communications strategies. Over the past seven years, we have learned a lot about the right way to approach capacity building — and the wrong way. This document offers foundations a few of the lessons we have learned when it comes to offering capacity-building opportunities to grantees.
Organizações responsáveis
Direitos autorais
Copyright 2010 Spitfire Strategies.