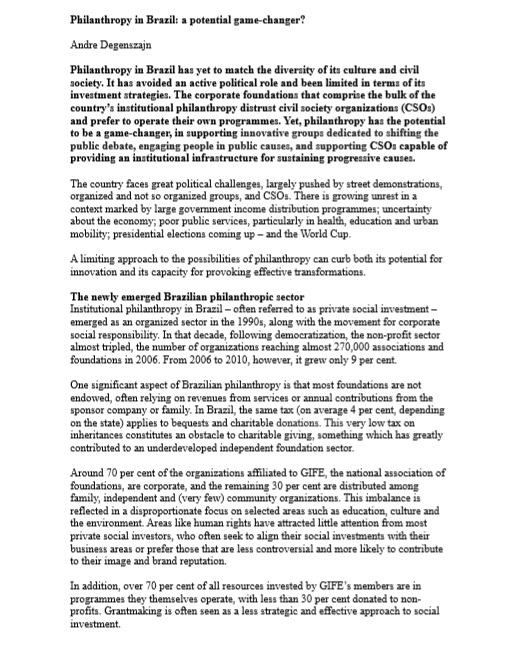 Adicionar aos "Meus Favoritos"
Download · 97 KB
754 downloads · 1207 visualizações
Philanthropy in Brazil: A Potential Game-changer?
Philanthropy in Brazil has yet to match the diversity of its culture and civil society. It has avoided an active political role and been limited in terms of its investment strategies. The corporate foundations that comprise the bulk of the country's institutional philanthropy distrust civil society organizations (CSOs) and prefer to operate their own programmes. Yet, philanthropy has the potential to be a game-changer, in supporting innovative groups dedicated to shifting the public debate, engaging people in public causes, and supporting CSOs capable of providing an institutional infrastructure for sustaining progressive causes.
Organizações responsáveis
Direitos autorais
http://creativecommons.org/licenses/by-nc-nd/4.0/