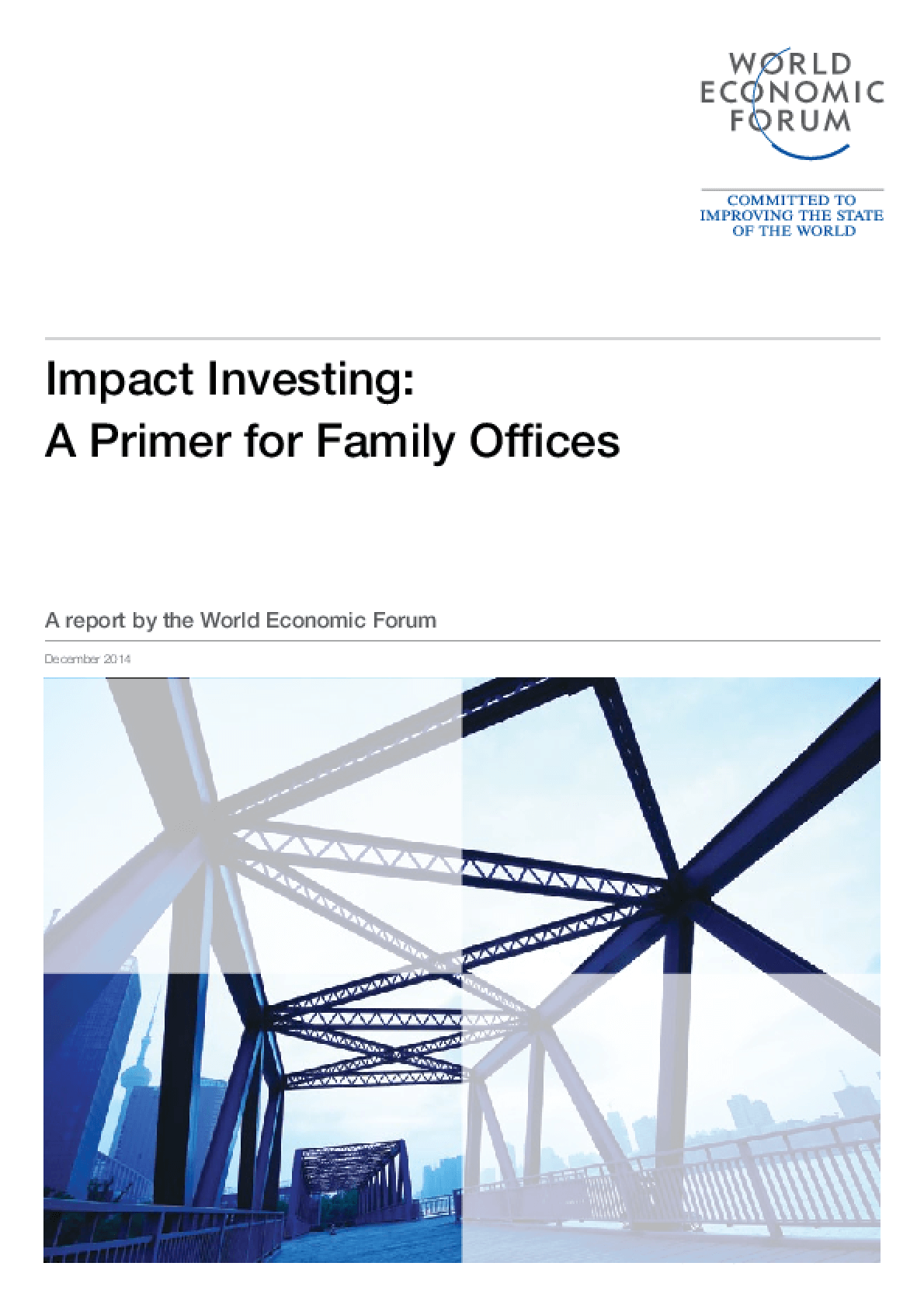 Adicionar aos "Meus Favoritos"
Download · 1 MB
645 downloads · 804 visualizações
Impact Investing: a primer for family offices
The goal of this report is to help family offices ask the right questions as they contemplate their path into impact investing. It is important to recognize that impact investing may not suit all investors. There will be family offices which conclude impact investing is not appropriate at this stage for them. While we are passionate about the potential of impact investing, we acknowledge the best future for the sector is where each investor can make informed choices about their own best interest. Each investor and investment institution needs to evaluate if impact investing fits with its needs, interests and unique context. It is with that in mind that we offer this report as a resource and tool that family offices can use to begin the conversations internally, to craft and design their own engagement strategy on impact investing with family members, advisers and potential investees, as well as to ensure that not only is their wealth growing in value, but also that their wealth can reflect their values.
Organizações responsáveis
Direitos autorais
Copyright 2014 World Economic Forum.