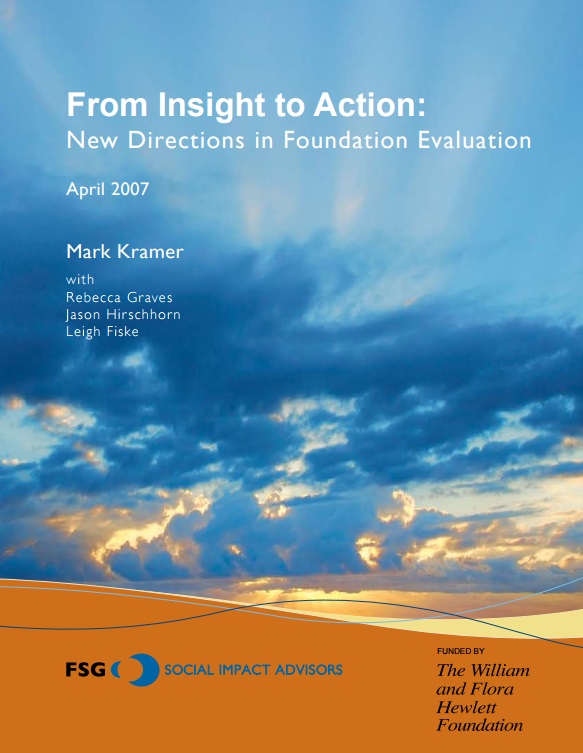 Adicionar aos "Meus Favoritos"
Download · 5 MB
649 downloads · 999 visualizações
From Insight to Action: New Directions in Foundation Evaluation
The field of philanthropy is undergoing a fundamental transition toward more performance-centered and forward-looking evaluation approaches that provide foundations and their grantees with timely information and actionable insights. Our report highlights emerging evaluation practices and identifies major trends in the field related to increasing effectiveness for both foundations and grantees. Based on nearly 100 interviews with foundation leaders and evaluators, this report represents the first step in a multi-year action initiative to develop pragmatic evaluation approaches that enable foundations, large or small, to achieve greater social impact.
Organizações responsáveis
Direitos autorais
Copyright 2007 FSG Social Impact Advisors. All rights reserved.