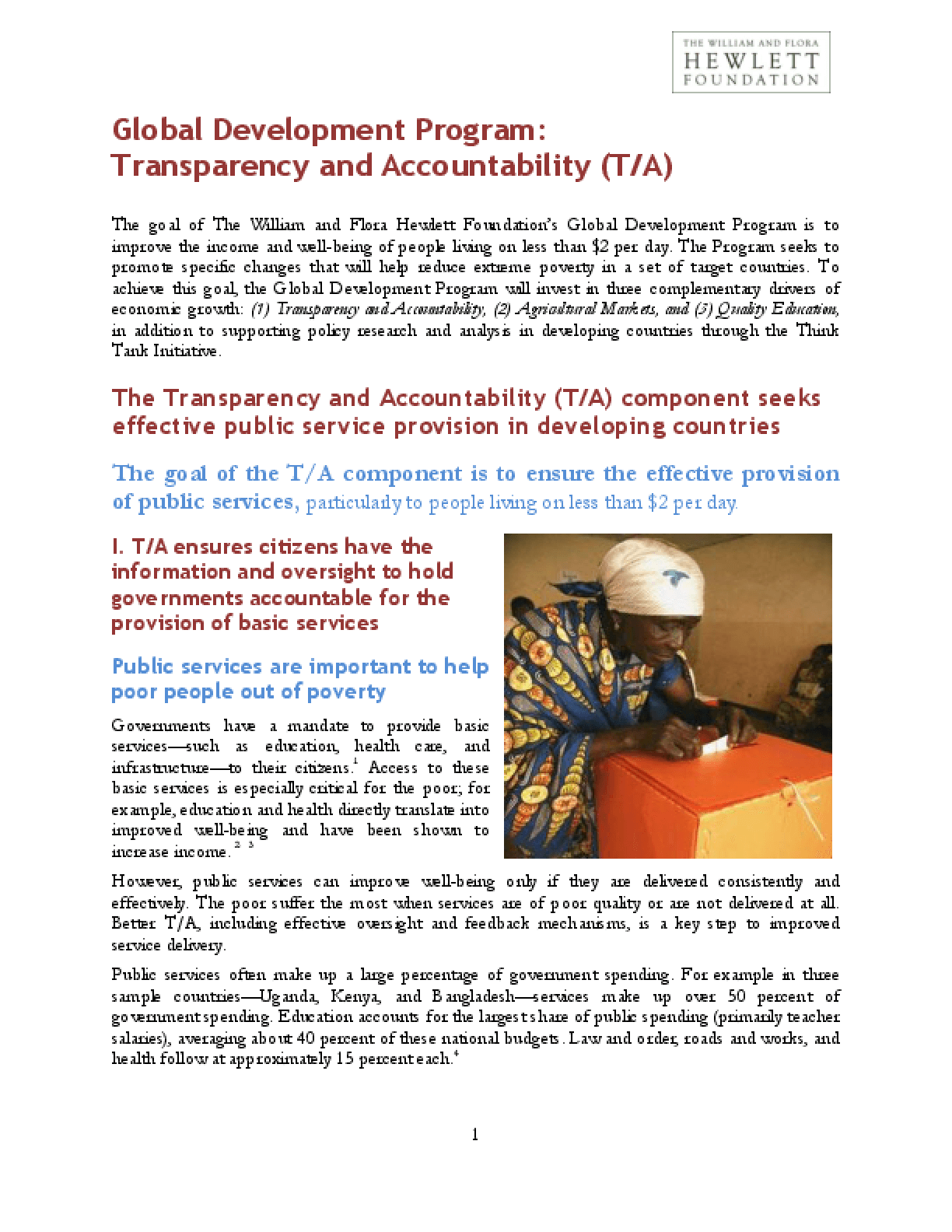 Adicionar aos "Meus Favoritos"
Download · 2 MB
323 downloads · 624 visualizações
Global Development Program: Transparency and Accountability
Explains the transparency and accountability component of Hewlett's Global Development Program and its role in basic services provision and poverty alleviation. Outlines the theory of change, activities to be supported, and lessons from grants in Mexico.
Organizações responsáveis
Direitos autorais
Copyright 2010 William and Flora Hewlett Foundation.