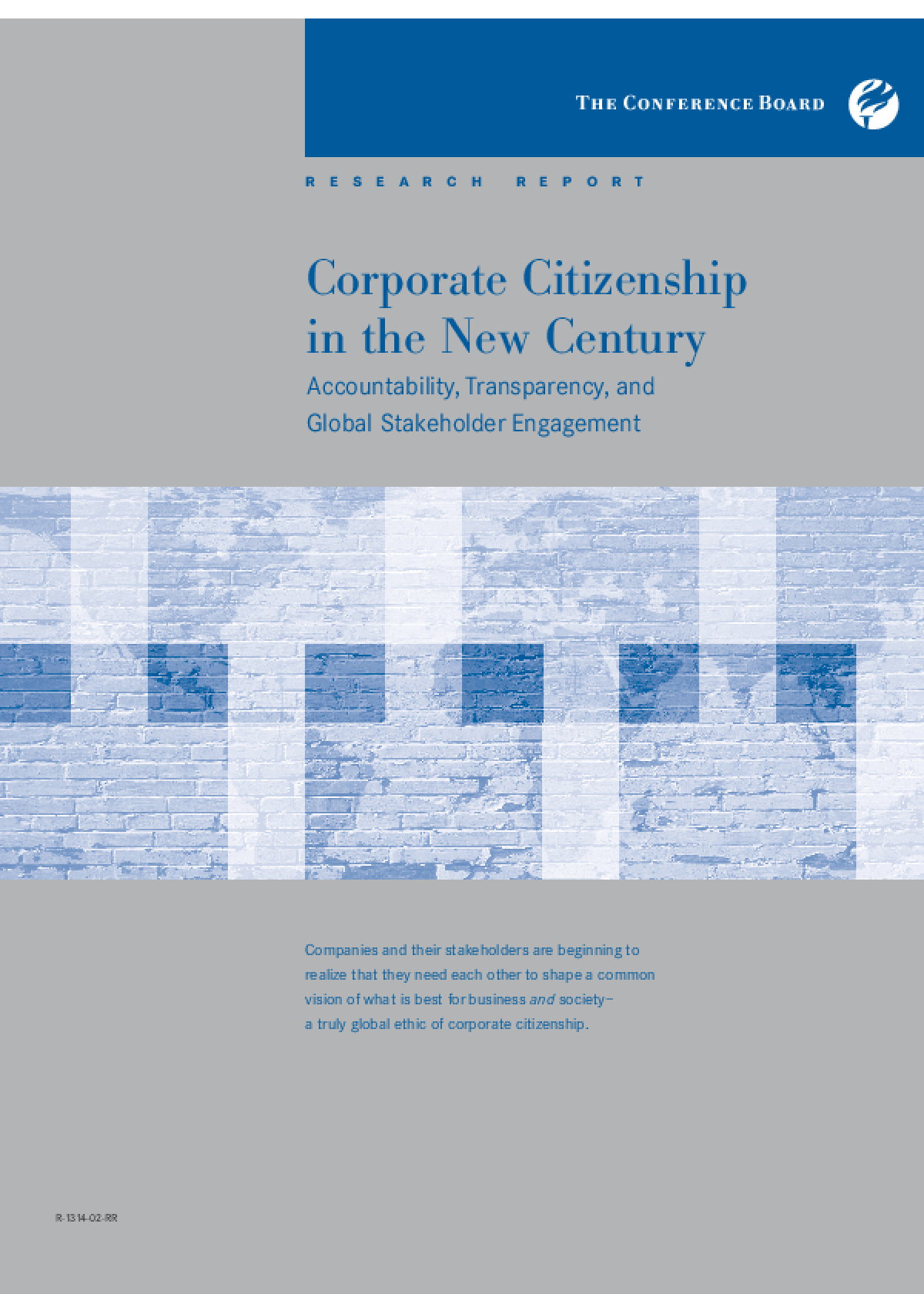 Adicionar aos "Meus Favoritos"
Download · 2 MB
647 downloads · 928 visualizações
Corporate Citizenship in the New Century: Accountability, Transparency, and Global Stakeholder Engagement
This report from the Conference Board Working Group and Research Forum on Global Corporate Citizenship raises several issues for research and study; it aims at defining corporate citizenship leadership, and discusses how to manage citizenship in a global company. It examines corporate philanthropic programmes and activities through case studies and reporting citizenship practices.
Organizações responsáveis
Direitos autorais
Copyright Conference Board.