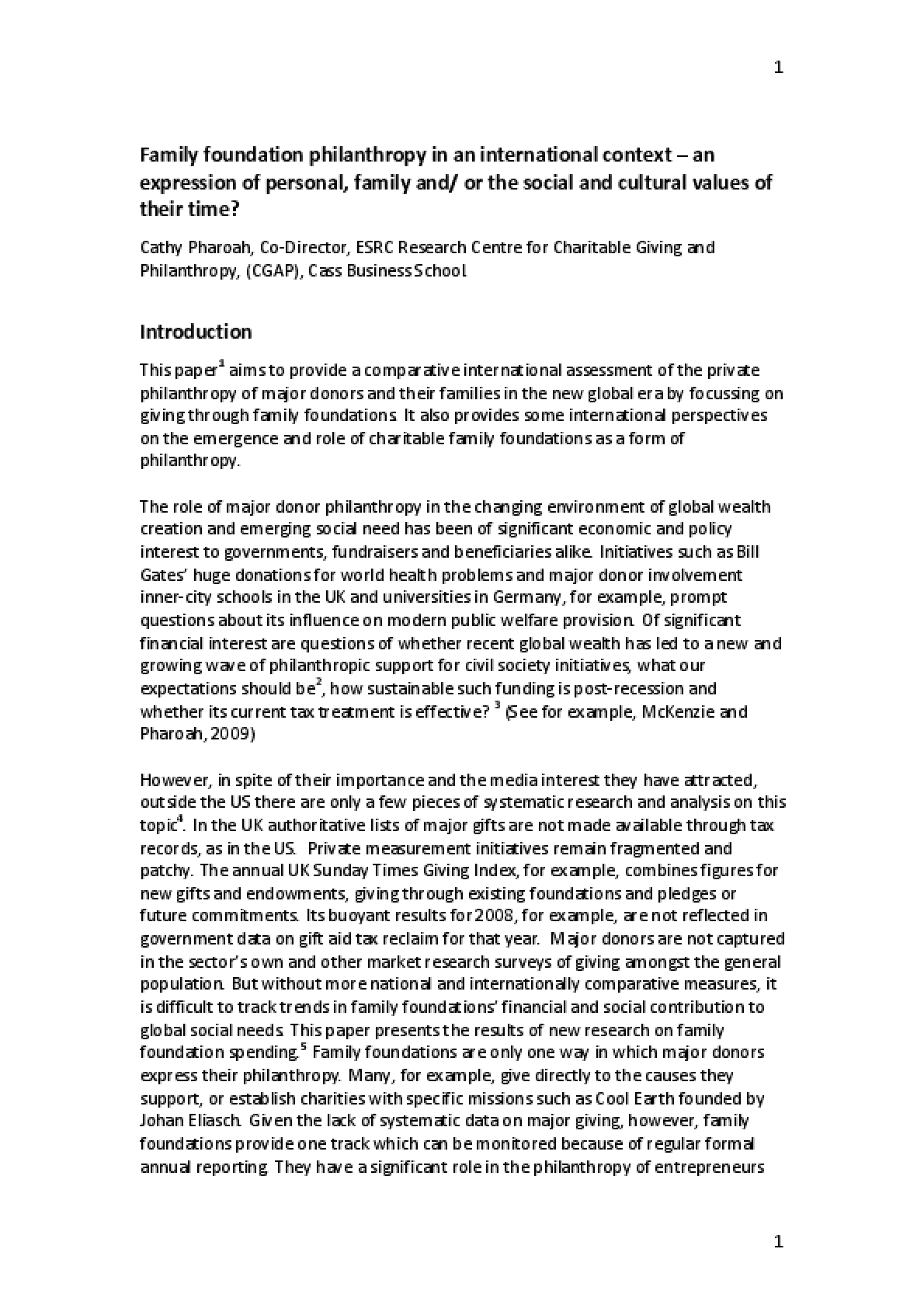 Adicionar aos "Meus Favoritos"
Download · 159 KB
501 downloads · 871 visualizações
Family foundation philanthropy in an international context
This paper aims to provide a comparative international assessment of the private philanthropy of major donors and their families in the new global era by focusing on giving through family foundations. It also provides some international perspectives on the emergence and role of charitable family foundations as a form of philanthropy.
Organizações responsáveis
Direitos autorais
Copyright 2012 Center for Charitable Giving and Philanthropy.