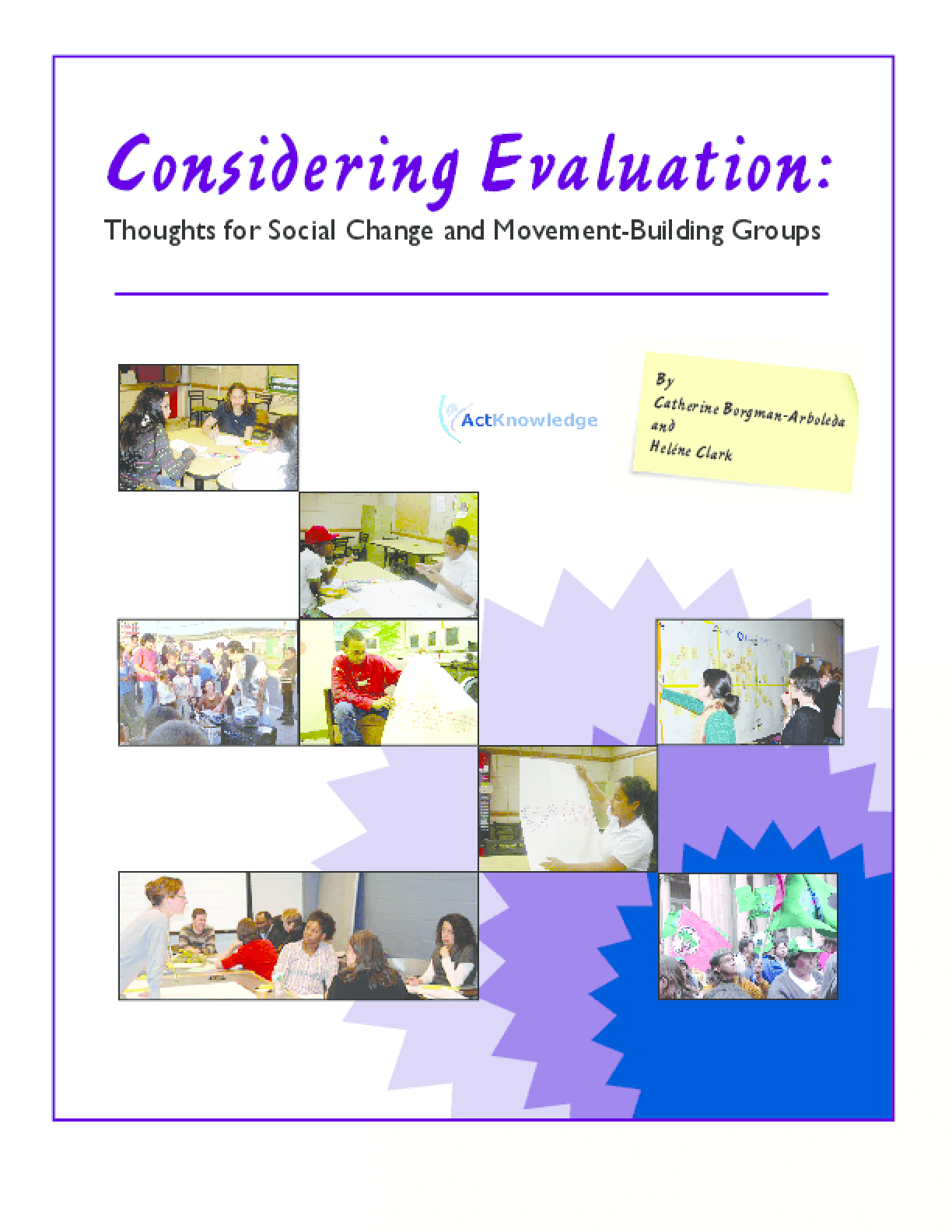 Adicionar aos "Meus Favoritos"
Download · 9 MB
545 downloads · 802 visualizações
Considering Evaluation: Thoughts for Social Change and Movement-Building Groups
The aim of this guide is to present an easy-to-use resource for evaluation and assessments of social justice, social change and movement building work. It is not meant to be a comprehensive guide to evaluation, but rather goal is to share some of our tools, resources, and lessons learned in this area. This booklet is intended for practitioners working to build organizations, organize networks, alliances and movement building projects.
Organizações responsáveis
Direitos autorais
Copyright 2009 ActKnowledge. All rights reserved.