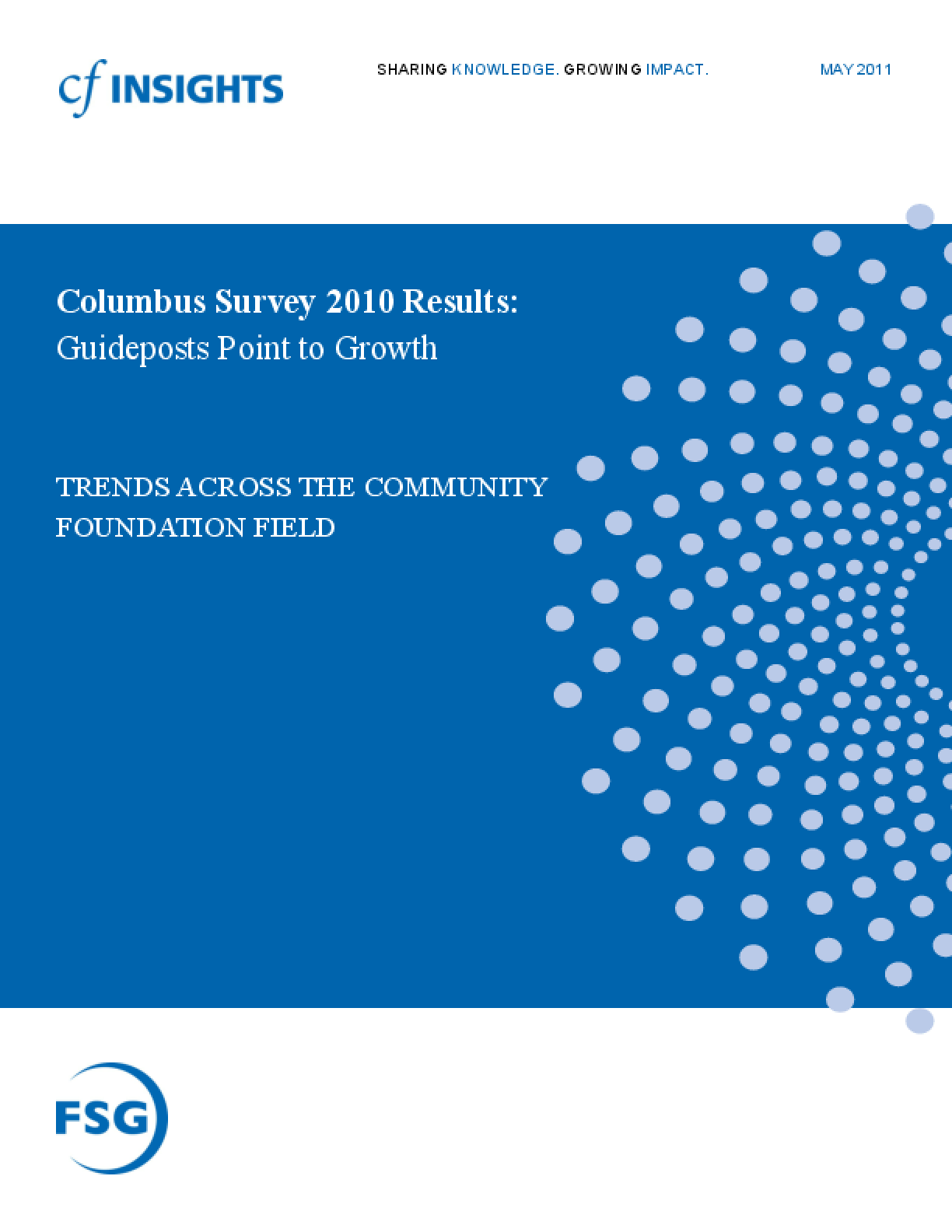 Adicionar aos "Meus Favoritos"
Download · 2 MB
356 downloads · 468 visualizações
Columbus Survey 2010 Results: Guideposts Point to Growth
With this report, CF Insights' aim is to share a snapshot of community foundation asset growth and activity during 2010. The findings are based on over 250 community foundation responses to the Columbus Survey as of March 2011.
Participants interested in detailed 2010 results for their foundation can visit www.cfinsights.org to find a wider range of comparative and longitudinal reports. CF Insights members can compare their 2010 performance to peer benchmarks in over 60 online reports. Available metrics focus on asset development, grantmaking, investment performance, and sustainability.
Organizações responsáveis
Direitos autorais
http://creativecommons.org/licenses/by-nc-nd/4.0/