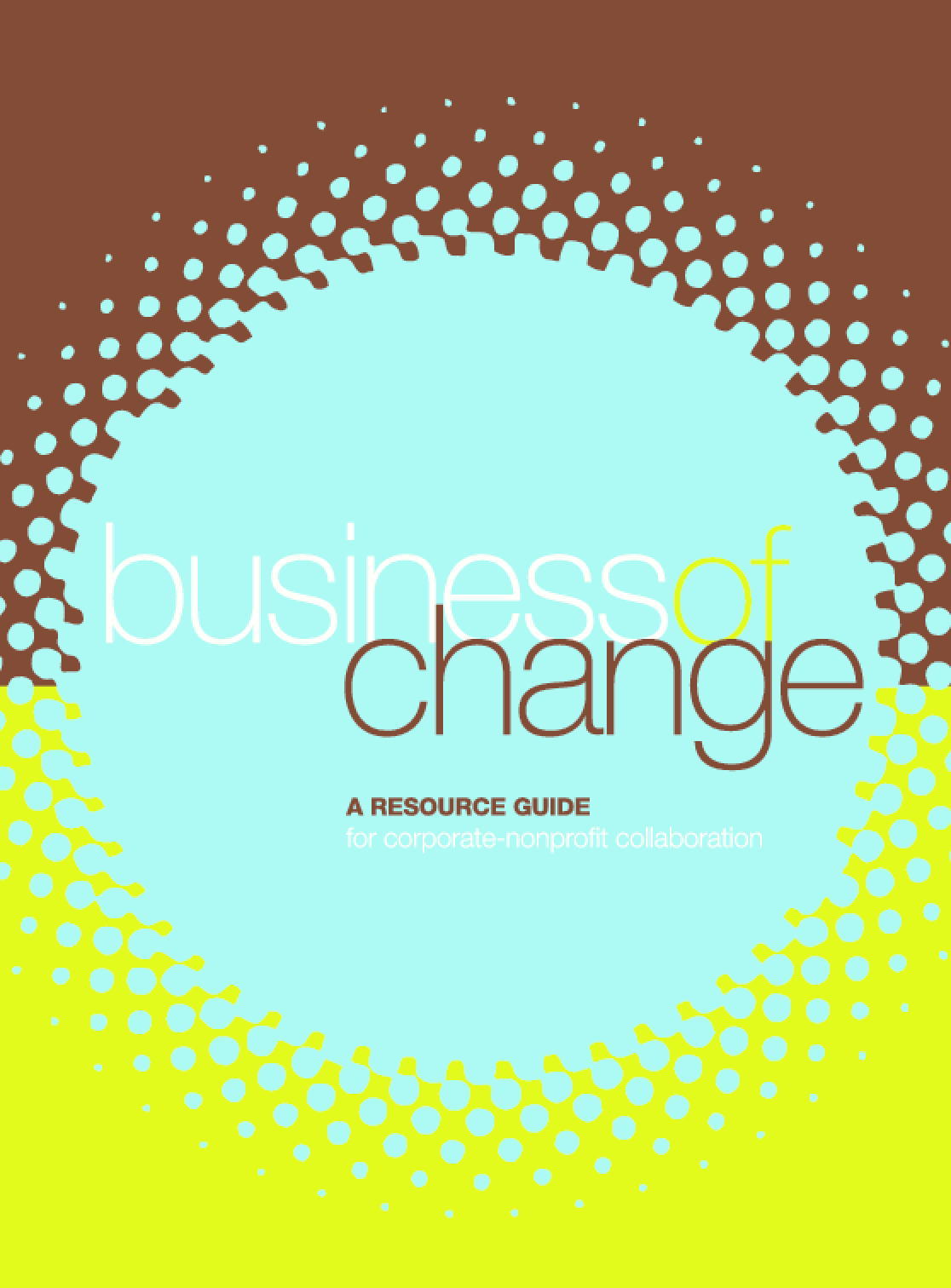 Adicionar aos "Meus Favoritos"
Download · 2 MB
522 downloads · 836 visualizações
Business of Change: A Resource Guide for Corporate-Nonprofit Collaboration
Based in part on surveys of nonprofits and corporations, offers an overview of trends in corporate philanthropy and practical advice and tools for building partnerships. Includes successful examples and case studies, with a focus on advancing LGBT issues.
Organizações responsáveis
Direitos autorais
Copyright 2010 Gill Foundation.