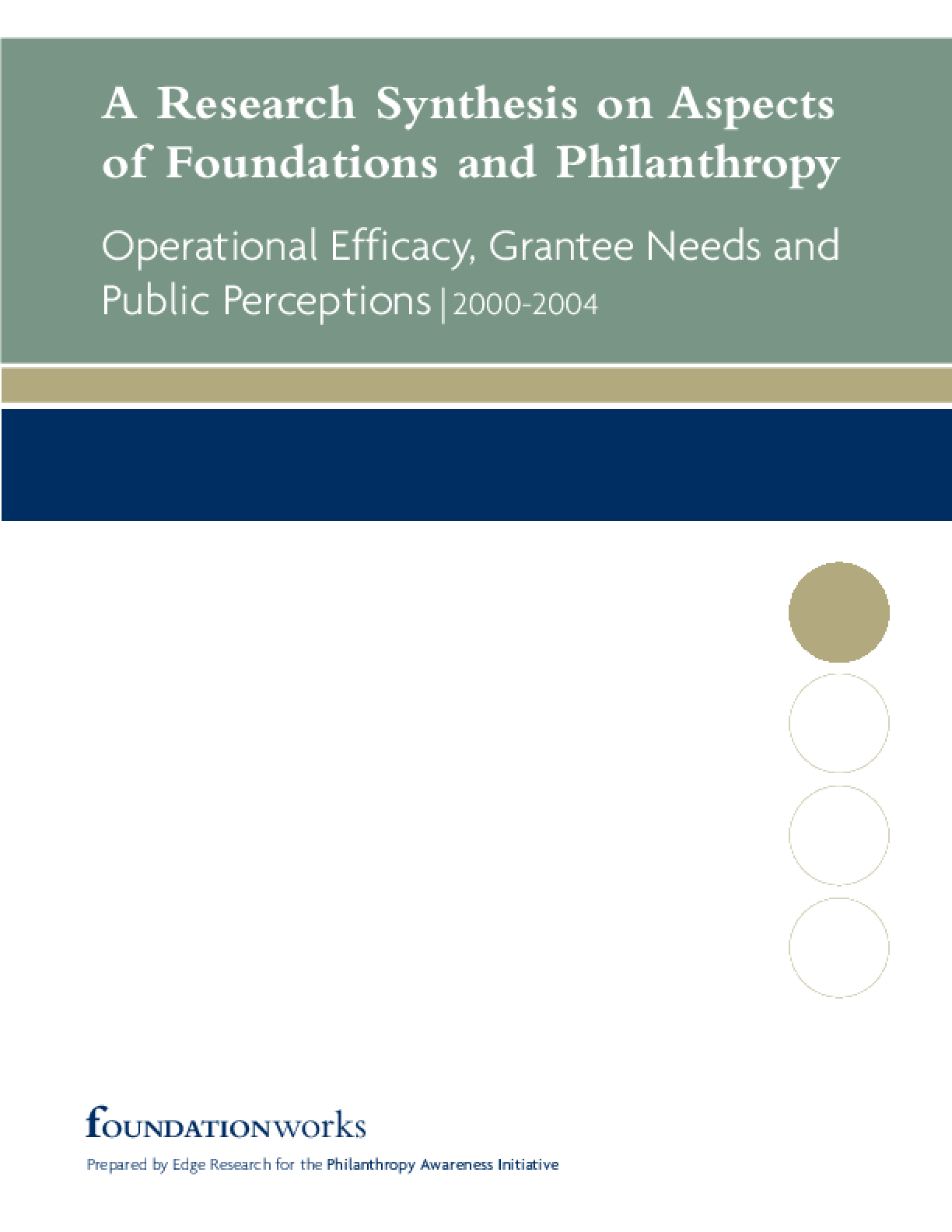 Adicionar aos "Meus Favoritos"
Download · 103 KB
502 downloads · 1032 visualizações
A Research Synthesis on Aspects of Foundations and Philanthropy
Reviews research on foundations — efficacy, grantee needs, and public perception. Explores the implications of the sector's internal focus, reactive mode, and lack of sector-wide performance analyses or strategic communications and suggests changes.
Organizações responsáveis
Direitos autorais
Copyright 2006 FoundationWorks.