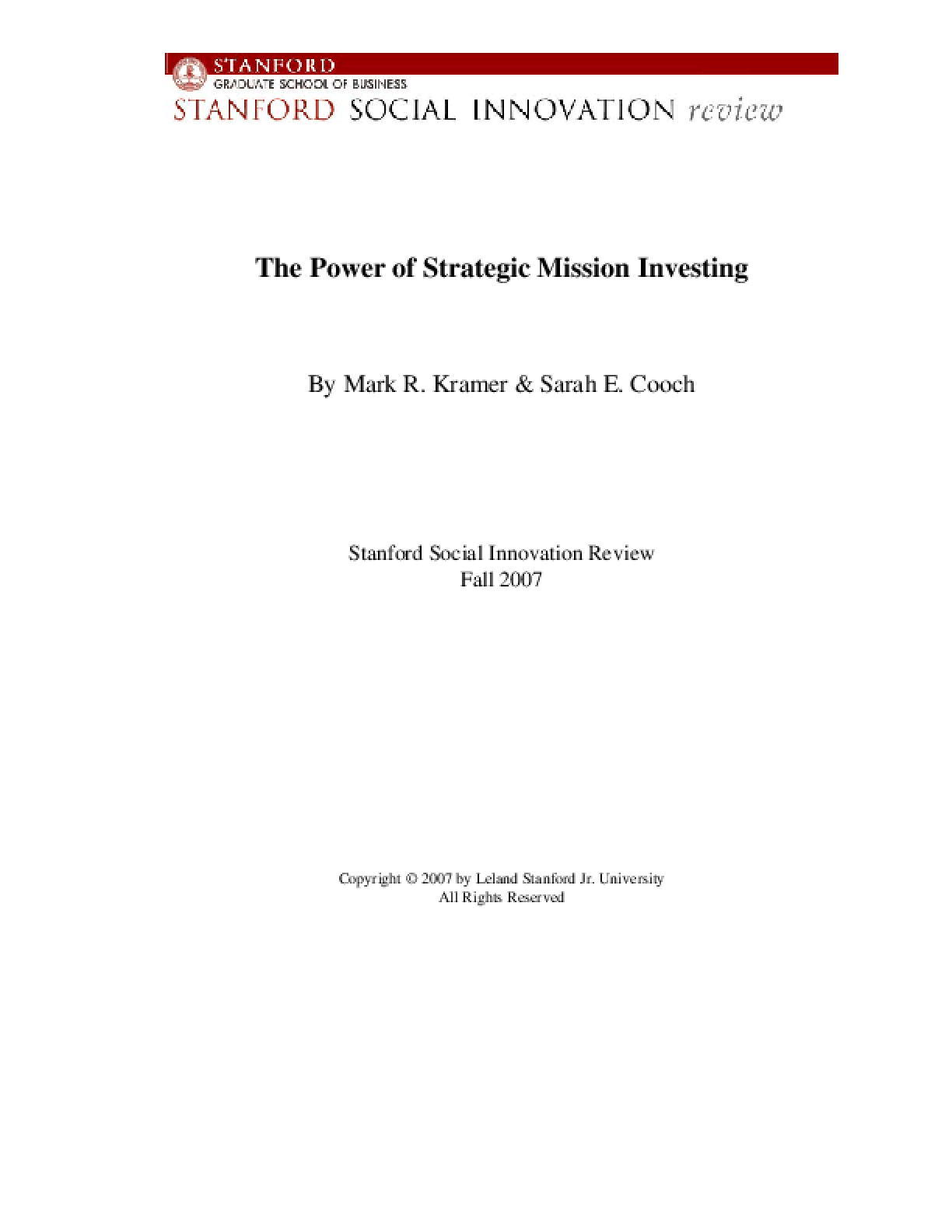 Adicionar aos "Meus Favoritos"
Download · 216 KB
641 downloads · 1014 visualizações
The Power of Strategic Mission Investing
A growing number of foundations are offering low-interest loans, buying into green business ventures, and investing in other asset classes to advance their missions. Yet most mission investing remains haphazard and inconsequential. To bring about real change, foundations need to take a fundamentally different approach, making strategic mission investments that complement their grantmaking. Authors Mark Kramer and Sarah Cooch talk about strategic mission investing in the Fall 2007 issue of Stanford Social Innovation Review.
Organizações responsáveis
Direitos autorais
Copyright 2007 by Leland Stanford Jr. University