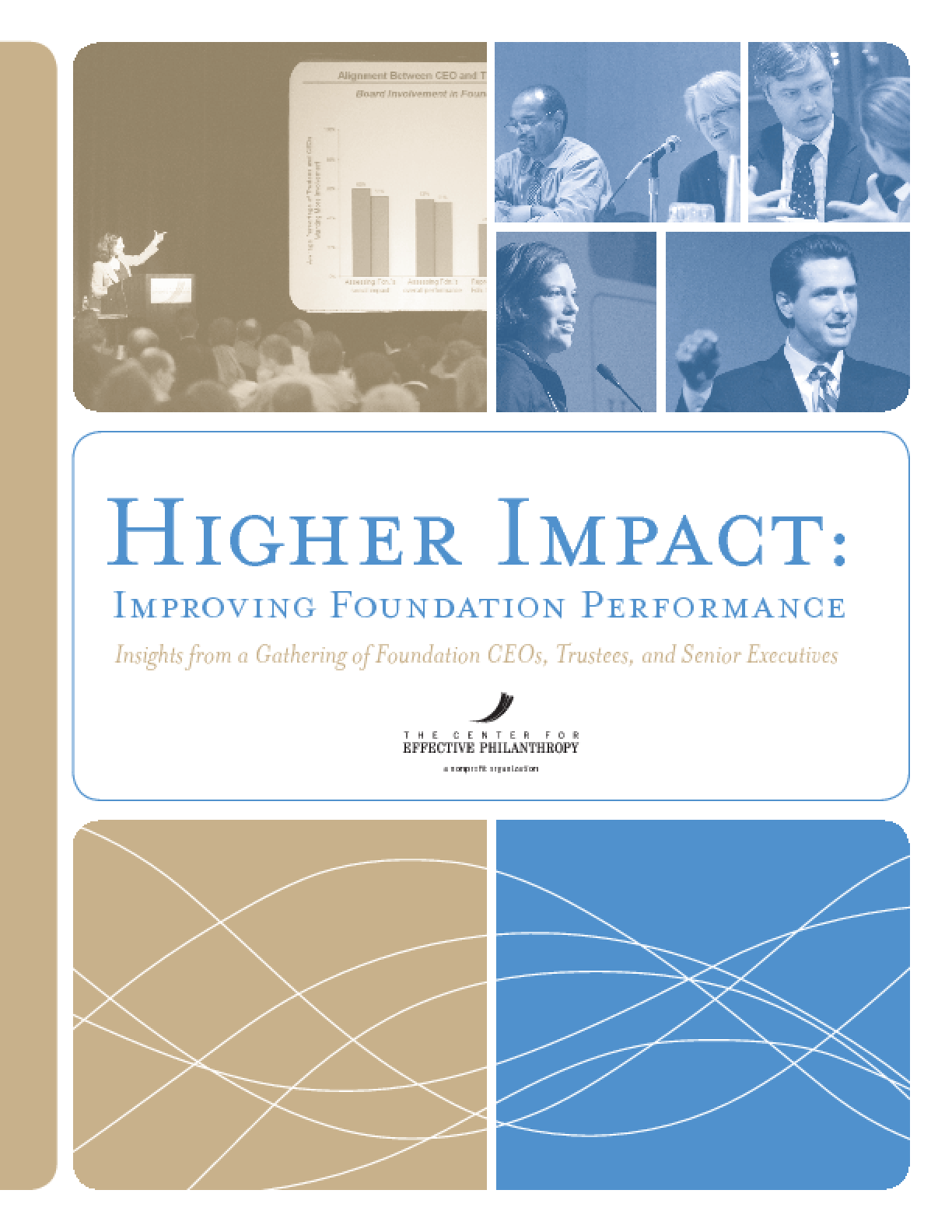 Adicionar aos "Meus Favoritos"
Download · 6 MB
354 downloads · 487 visualizações
Higher Impact: Improving Foundation Performance
In March 2005, more than 200 foundation leaders gathered to consider the challenges of achieving higher impact through their work. Speakers whose remarks are described in the CEP report include Independent Sector's Diana Aviv, The David and Lucile Packard Foundation's Carol Larson, California HealthCare Foundation's Mark Smith, The Greater Cincinnati Foundation's Kathy Merchant, The Bridgespan Group's Jeff Bradach, Global Business Network's Katherine Fulton, and Boston Globe's investigative reporter Michael Rezendes.This report includes viewpoints of these practitioners and distills lessons learned.
Organizações responsáveis
Direitos autorais
Copyright 2005 The Center for Effective Philanthropy, Inc. All rights reserved.