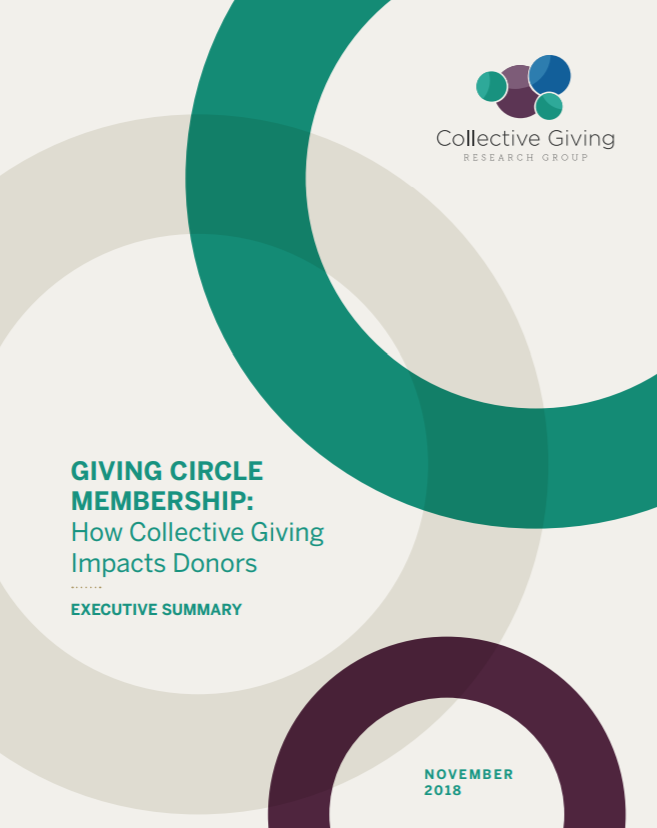 Adicionar aos "Meus Favoritos"
Download · 277 KB
596 downloads · 689 visualizações
Giving Circle Membership: How Collective Giving Impacts Donors
This report by The Collective Giving Research Group (CGRG) looks at how giving circle participation influences members and explores how established members differ from new ones. Key findings include:
Newer giving circle members tend to be more diverse in terms of age, income and race.
Newer members join giving circles for the opportunity to engage more deeply on a cause or issue; more established members cite the ability to leverage gifts and "fun" as primary reasons for participation.
The report affirms previous research that giving circle members give more, give more strategically and proactively, give to a wider array of organizations, volunteer more, and are more likely to engage in civic activity.
This is the second of a three-part series. Check out the first and third reports of the serie and also the infographic.
Organizações responsáveis
Direitos autorais
Copyright Collective Giving Research Group (CGRG) 2018