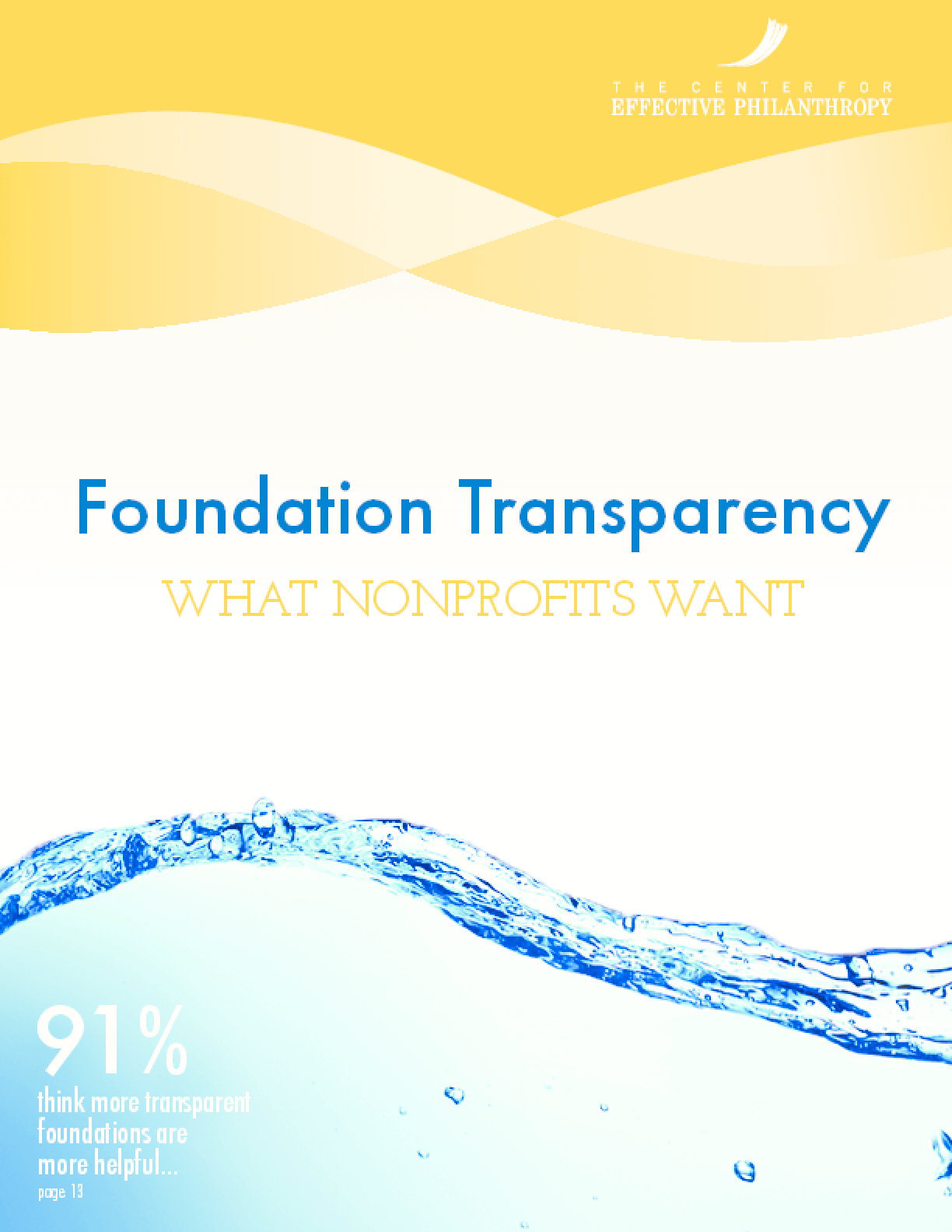 Adicionar aos "Meus Favoritos"
Download · 11 MB
727 downloads · 828 visualizações
Foundation Transparency: What Nonprofits Want
Transparency has become an increasingly debated topic among foundation leaders and foundation-watchers. Some, such as the National Committee for Responsive Philanthropy, argue that foundations have an ethical obligation to be transparent. Brad Smith, president of the Foundation Center, says that transparency is the best means to protect the freedom foundations enjoy. Lucy Bernholz, visiting scholar at Stanford University's Center on Philanthropy and Civil Society, argues that foundations should openly share information and data to more effectively pursue their shared goals. Others, like John Tyler and the Philanthropy Roundtable, maintain that foundations should continue to be as private as they like.
Organizações responsáveis
Direitos autorais
Copyright 2013 Center for Effective Philanthropy.