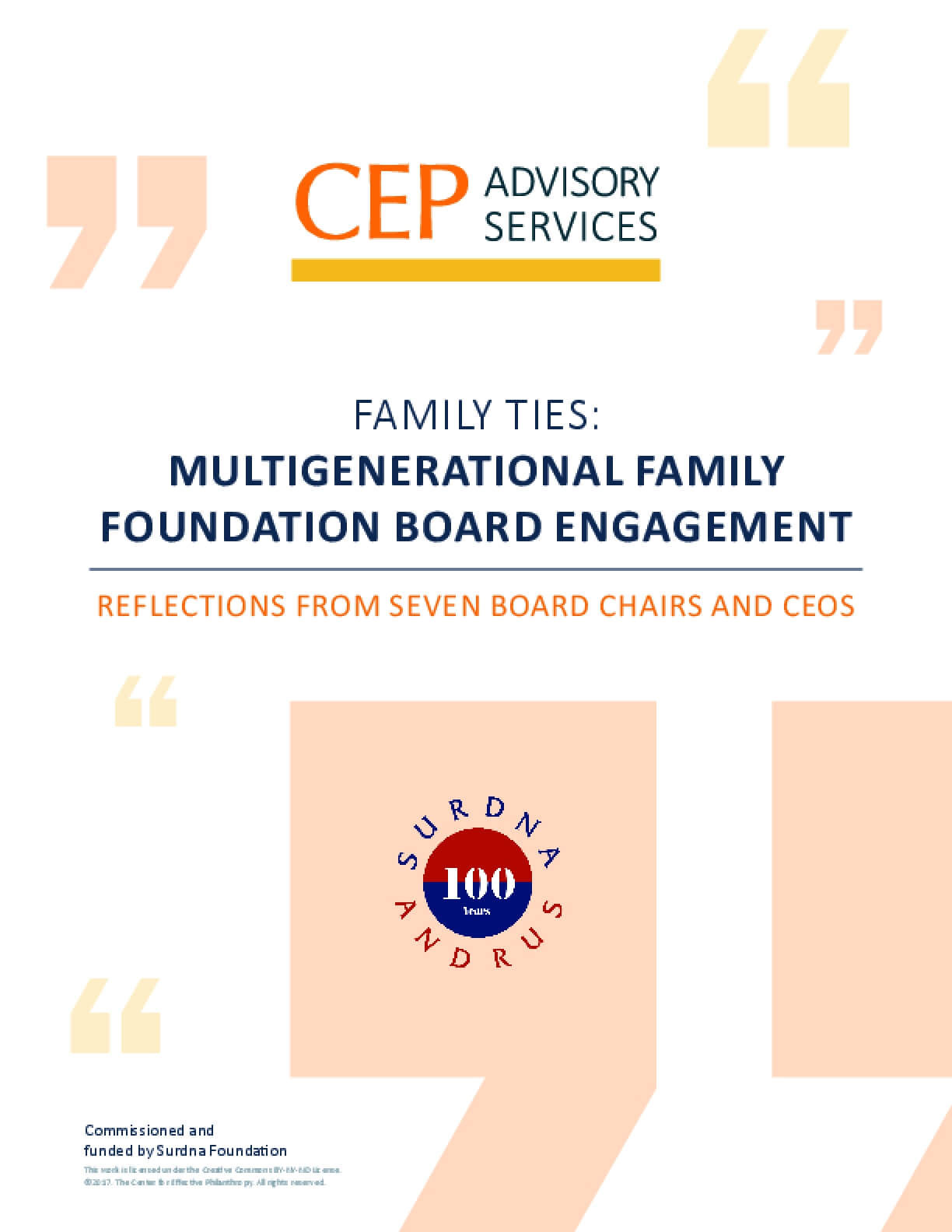 Adicionar aos "Meus Favoritos"
Download · 2 MB
721 downloads · 2498 visualizações
Family Ties: Multigenerational Family Foundation Board Engagement
Coordenador(es) : Kevin Bolduc
Based on interviews with CEOs and family board chairs at seven large, multigenerational family foundations, this publication spotlights the governance practices and structures that these family foundations have created to maintain family involvement; select, orient, and engage family members across generations; and keep the board and foundation focused on impact.
Organizações responsáveis
Direitos autorais
Copyright 2017 by The Center for Effective Philanthropy (CEP). All rights reserved.