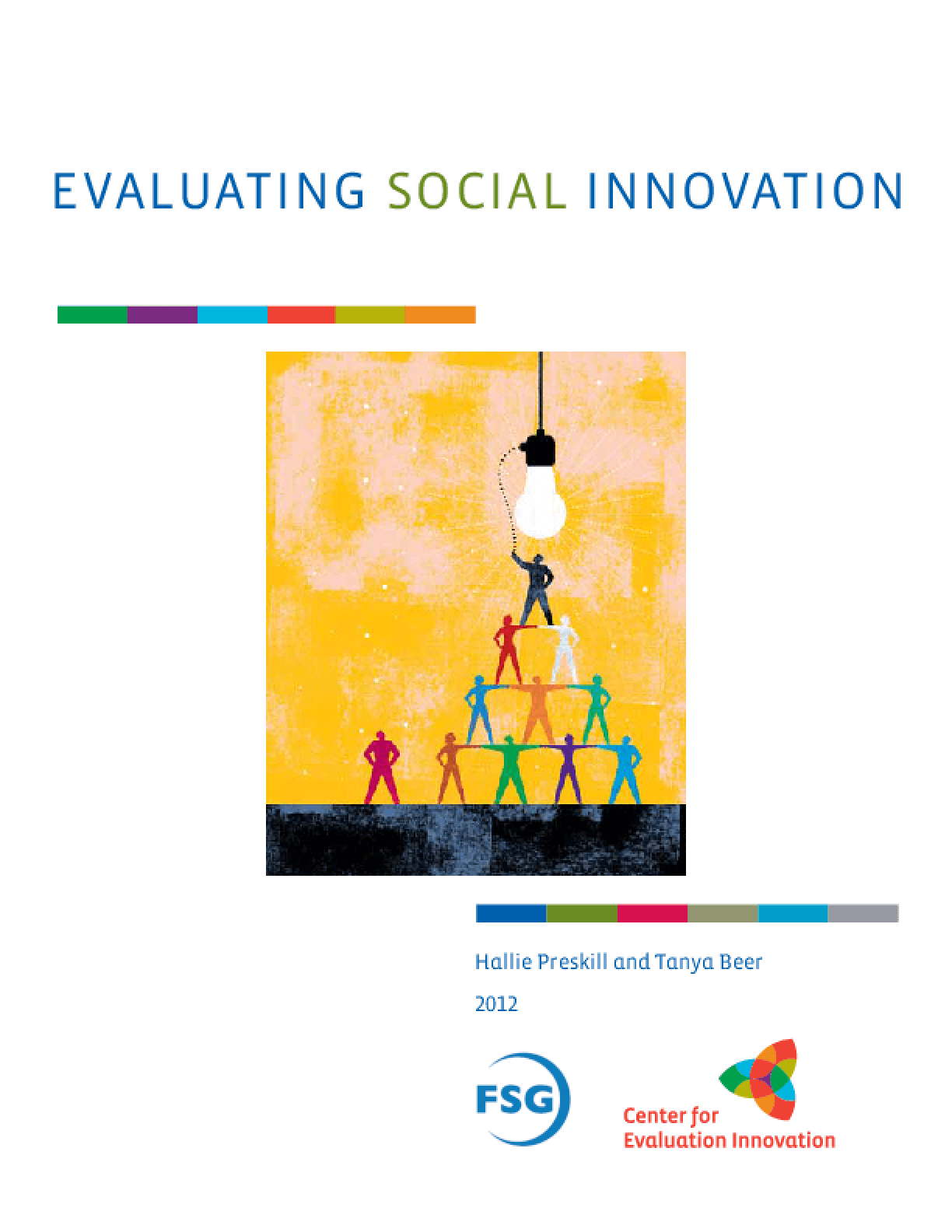 Adicionar aos "Meus Favoritos"
Download · 438 KB
776 downloads · 1089 visualizações
Evaluating Social Innovation
The philanthropic sector has been experimenting with innovative grantmaking in the hopes of triggering significant and sustainable change. FSG's latest research report, collaboratively written with the Center for Evaluation Innovation, challenges grantmakers to explore the use of Developmental Evaluation when evaluating complex, dynamic, and emergent initiatives.
Organizações responsáveis
Direitos autorais
Copyright 2012 FSG. All rights reserved.